Details for purchasing tickets to performances in 2021 will be announced later in the fall of 2020. Learn more
CANCELLED Mason Dance Fete
Presented By
Mason School of Dance
When/Where
Saturday, Mar 28, 2020 5:30pm
deLaski Performing Arts Building, A307, Dance Studio, Fairfax Campus, deLaski Performing Arts Building, 3011, Dance Studio, Fairfax Campus, deLaski Performing Arts Building, 3009, Dance Studio, Fairfax Campus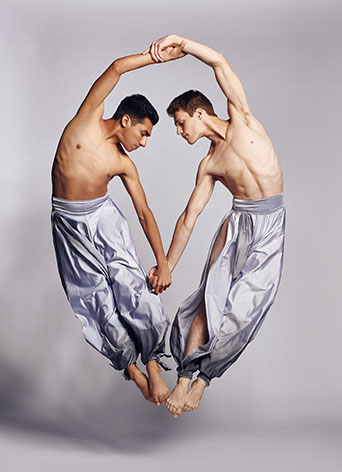 Join us for a special evening celebrating the School of Dance! Featuring delicious hors d'oeuvres, student showcases, and a chance to mingle with students, faculty, and other School of Dance supporters, this event raises much-needed funds for student scholarships.
The School of Dance is one of the premier modern dance programs in the United States and attracts students from all over the country and the world.  Your support helps students get a first-class education and go onto dance on stages all over the world, including on Broadway and at the Kennedy Center. This extraordinary evening features a dynamic performance of technically demanding work by talented students as they embark upon promising dance careers.
Co-Chairs: Kimberly K. Eby and Donna L. Kidd
The event will include:


Dance showcases where you can meet the students, get a dance expert's insight into choreography, and learn about the works in the performance

Hors d'oeuvres, dessert and wine reception with faculty, students, and supporters

Performance featuring works choreographed by internationally respected choreographers

5:30 p.m. - Reception and showcases in DeLaski Performing Arts Building
8:00 p.m. - Dance Gala Concert in Center for the Arts
Proceeds from ticket sales and sponsorships support School of Dance scholarships. For more information, please e-mail Alice Magelssen-Green or call her at 703-993-1593.
Single tickets are $110 with a $75 ticket for School of Dance parents and alumni.
Sponsorships begin at the $500 level.