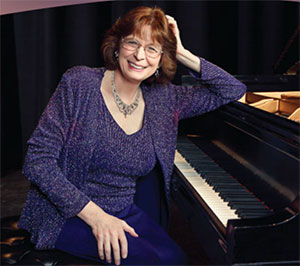 Celebrating Mason's All Steinway School
Featuring the artistry of Dr. Linda Apple Monson, pianist, in collaboration with Mason faculty artists:
Kerry Wilkerson, bass-baritone
Elissa Alvarez, soprano
Jim Van Slyke, musical theater
Anna Balakerskaia, duo-piano
Guest Artist: Danielle Talamantes, soprano and Outstanding Student Piano Artists!
Reception to follow in lobby
Tickets: $20/$15/$5
2 Free tickets per Mason student I.D. avail. 9/10/19
Proceeds support student scholarships for Mason's School of Music
School of Music students: MUSI 300 credit events are marked with (*).