International Jazz Day with Mason Jazz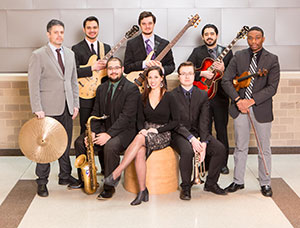 Celebrate International Jazz Day with the Mason Jazz Ensemble, directed by Jim Carroll, and the award-winning Latin American Ensemble, directed by Juan Megna!
International Jazz Day (April 30th) is the culmination of Jazz Appreciation Month, which draws public attention to jazz and its extraordinary heritage throughout April. International Jazz Day is an International Day declared by the United Nations Educational, Scientific and Cultural Organization in 2011 "to highlight jazz and its diplomatic role of uniting people in all corners of the globe."
Visit Mason Jazz Studies online.
Tickets:
$12 adults
$8 seniors
$5 youth through grade 12
Individual tickets go on sale Aug 1.