Mason Jazz Vocal Night - Spring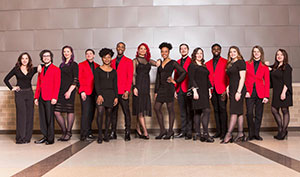 Join us for an evening dedicated to Jazz Vocals! Performances by solo vocalists from the Mason Jazz Voice Studio, the Mason Jazz Vocal Ensemble, directed by Darden Purcell and special guests, Potomac Falls High School Vocal Jazz, directed by Fawn Phillips!
Visit Mason Jazz Studies online.
Tickets:
$12 adults
$8 seniors
$5 youth through grade 12
Individual tickets go on sale Aug 1.