Details for purchasing tickets to performances in 2021 will be announced later in the fall of 2020. Learn more
Visual Voices: Agustina Woodgate - "Critical Circulation"
Presented By
Mason School of Art
When/Where
Thursday, Oct 08, 2020 7:30pm
Virtual Event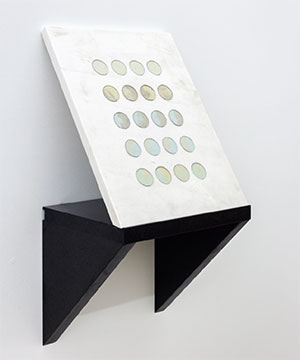 Listen Now

The George Mason University School of Art Visual Voices Colloquium is a professional lecture series that invites nationally recognized visiting artists and designers to speak about their work and the world of art and design to students and the community at large. Presented in a digital format this Fall, the School of Art invites you to this intimate look inside four artists' minds, workshops, and practices.

Agustina Woodgate (Buenos Aires, 1981) is an artist and researcher investigating public and civic spaces through situated practices. She focuses on the study of systems, the theories of values and the design logics operating in the built environment shaping society.

Projects like Concrete poetry and Radioee.net are forms of urban investigations on publishing as a spatializing practice. She traces new mappings dissolving the political limits that organize paradigms, unifies languages, and creates pieces from the discarded surplus of capitalism. She is interested in the ways infrastructure, tools  and information technologies reprogram the geography and people's experience of everyday public life, and in how design and citizens can shape the conjunctions therein.

Her work has been included in the 2019 Whitney Biennial, New York; IX Berlin Biennial, IV Istanbul Design Biennial; New Terrains, The Bay Area;  Bienal de las Américas, Denver; PlayPublik, Poland; Peabody Essex Museum, Massachusetts, DC Commission on the Arts and Humanities, Washington amongst others.

Find out more and see the artist's work.
This event will be a LIVE radio broadcast on Agustina's channel radioee.net. Woodgate will be joined by Stephanie Sherman (collaborator and co-founder of Radioee.net), Don Russell (University Curator at Mason), and Federico Curuchet (art dealer from Buenos Aires). During the radio show, she will play clips of past shows as well as speak with guests about Radioee, her current exhibit up at Mason, and her public works.

At 7:30 pm, click on the "Listen Now" button above, which will allow you to access the radio broadcast

Radioee.net (Radio Espacio Estacion) is a nomadic, multi-lingual, online radio station hosting 24-hr marathon transmissions about mobility and movement. Their broadcasts explore topics of communication, migration, and transportation through conversation, music, and sound, often while on the move.

Fall 2020 School of Art exhibitions will be held online at MasonExhibitions.org. Our students are creating work under challenging circumstances and many face increased financial hardship due to COVID-19. A gift of any size in support of scholarships will help School of Art students complete their education. Make a gift.

Image: Cosmetica, 2017, by Agustina Woodgate, © 2020.