Details for purchasing tickets to performances in 2021 will be announced later in the fall of 2020. Learn more
Visual Voices: D. Dominick Lombardi - "Resilience and Focus
Presented By
Mason School of Art
When/Where
Thursday, Sep 10, 2020 7:30pm
Virtual Event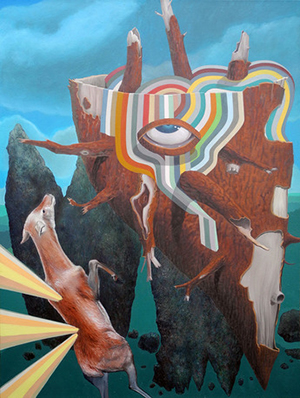 The George Mason University School of Art Visual Voices Colloquium is a professional lecture series that invites nationally recognized visiting artists and designers to speak about their work and the world of art and design to students and the community at large. Presented in a digital format this Fall, the School of Art invites you to this intimate look inside four artists' minds, workshops, and practices.

Dominick Lombardi is an artist, writer, and curator, represented by Kim Foster Gallery in New York City, and Prince Gallery in Copenhagen, Denmark. He often exhibits and curates shows at a variety of institutions including Lichtundfire and Walter Wickiser Gallery in New York City and the Morean Arts Center in St. Petersburg, FL. 

This event will be streamed simultaneously on this webpage (below), Facebook, and YouTube at the scheduled time. 

To enable automated closed captioning for the Facebook video, please navigate to the bottom right of the video page and click the "CC" button. 
FREE 

Fall 2020 School of Art exhibitions will be held online at MasonExhibitions.org. Our students are creating work under challenging circumstances and many face increased financial hardship due to COVID-19. A gift of any size in support of scholarships will help School of Art students complete their education. Make a gift.

Image: Call of Nature, 2015, Dominick Lombardi

Contact: Mary Liles, School of Art, avt@gmu.edu, 703-993-8898