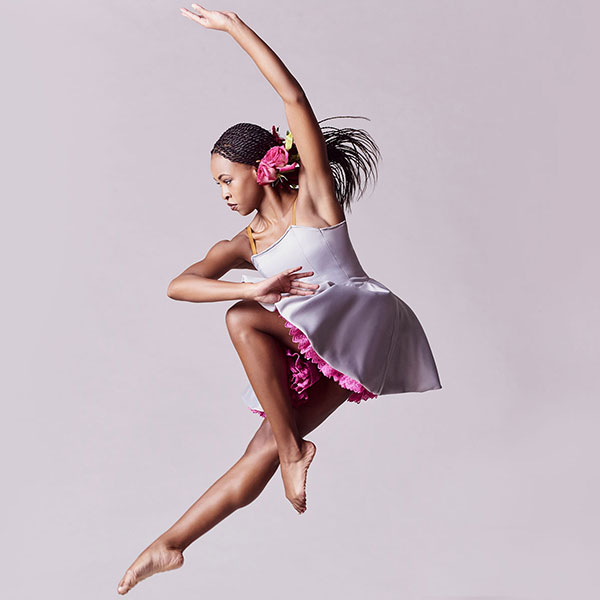 Mason School of Dance
2021 Mason Dance Gala and Fête
Saturday, Mar 27, 2021 8:00pm

Virtual Event
Witness the power and resilience of dance as the Mason Dance Company takes the stage for this year's virtual Gala Concert, which will be free and streamed to the public as part of Mason Arts at Home. This performance features Mason dancers at the beginning of their careers performing works by some of the country's most prominent choreographers, including a premiere by Hope Boykin and Sunlit Song by Susan Shields.
FREE 
How to Watch
This event will be available to watch beginning Saturday, March 27 at 8 p.m. ET simultaneously on this webpage and the Center for the Arts YouTube channel. The performance will be available to watch in these locations following the premiere date until April 9 at 5 p.m. ET.
GMU-TV
will also stream the performance LIVE at 8 p.m. ET.
Check your local listings
for how to watch GMU-TV on your television.
If you require closed captioning for this event, please watch it on
GMU-TV
.
The 2021 Mason Dance Fête

Prior to the 8 p.m. Dance Gala Concert, the 2021 Mason Dance Fête will feature an exclusive, live, virtual event for sponsors and donors at 7 p.m. Proceeds from the event will support School of Dance student scholarships. To register and find out more about this celebration of the excellence, resiliency and legacy of the School of Dance visit the School of Dance website.
Give
Spring 2021 School of Dance performances as part of Mason Arts at Home are free. You can give back to these young artists by supporting their educations by making a gift to School of Dance scholarships. Gifts of any size are deeply appreciated. Make a gift.