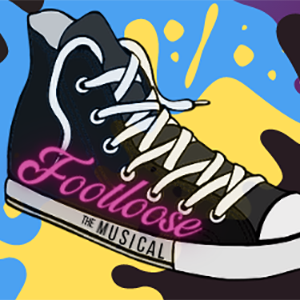 Mason School of Theater
A Concert Presentation of FOOTLOOSE
Thursday, Oct 28, 2021 8:00pm
Friday, Oct 29, 2021 8:00pm
Saturday, Oct 30, 2021 2:00pm
Saturday, Oct 30, 2021 8:00pm
Sunday, Oct 31, 2021 2:00pm

A Concert Presentation of FOOTLOOSE 
Stage Adaptation by DEAN PITCHFORD and WALTER BOBBIE
Based on the Original Screenplay by Dean Pitchford
Music by TOM SNOW
Lyrics by DEAN PITCHFORD
Additional Music by ERIC CARMEN, SAMMY HAGAR, 
KENNY LOGGINS and JIM STEINMAN
Directed by Erin Gardiner
Musical Direction by Joe Walsh
Choreography by Ahmad Maaty
Based on the 1984 film of the same name, FOOTLOOSE the musical celebrates the exhilaration of youth, the wisdom of listening to one another, and the power of forgiveness. Kick off our new season with exuberant singing and dancing as everybody cuts footloose! 
Tickets: $30 Adults; $15 students, faculty/staff, and seniors 
Free Tickets for Mason Students
A limited quantity of free student tickets will be available two Tuesdays prior to the event.
Learn More
.