Dewberry School of Music
A Grand Piano Celebration
Sunday
,
Sep.
18
at
3 p.m.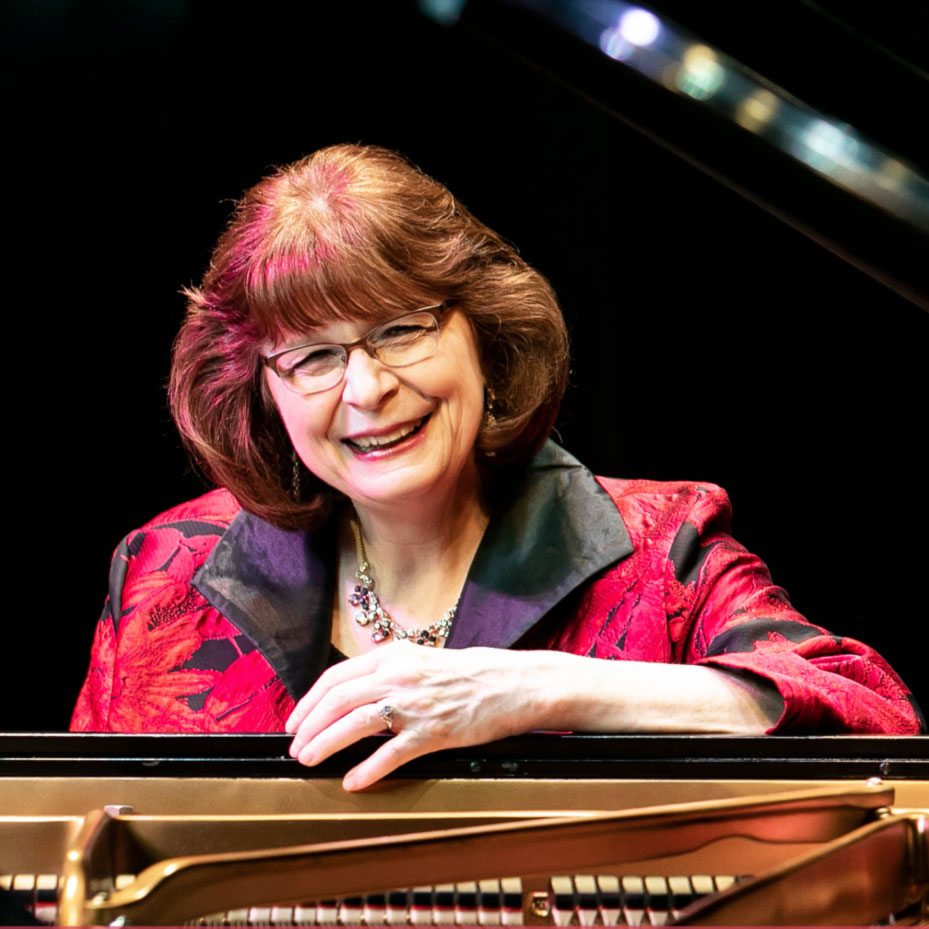 Join us for a spectacular opening of our 2022 Fall Concert season with A Grand Piano Celebration on Sunday, September 18 at 3 p.m. in Mason's Center for the Arts. This concert honors Mason's All-Steinway School and will include a special musical tribute commemorating the legacy of Sid and Reva Dewberry. Outstanding student and faculty artists of the Reva and Sid Dewberry Family School of Music at George Mason University will be on stage to display their marvelous talents. The concert will be led by Dr. Linda Apple Monson, International Steinway Artist and Director of the Dewberry School of Music. She will be joined on stage by Mason faculty artists including Dennis Edelbrock, trumpet; Anna Balakerskaia, duo-piano; John Healey, piano ensemble; and Eunae Ko Han, piano ensemble.
Exciting and dramatic solo piano and duo-piano works, as well as beautiful and reflective collaborative piano works with voice and violin will be performed. Mason's faculty piano ensemble (8 hands) and student trumpet ensemble will also be showcased! Enjoy exciting compositions by Beethoven, Brahms, Chopin, Strauss, Puccini, Rachmaninoff, Gershwin, and Lutoslawski in this memorable A Grand Piano Celebration. 
Tickets: $20 adults, $15 seniors, $5 youth
Student Tickets
A limited quantity of free student tickets will be available two Tuesdays prior to the event. 
Learn more
.