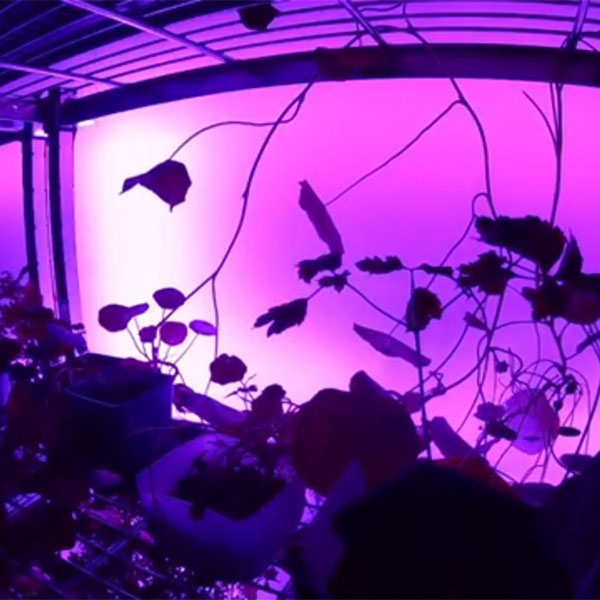 Arcadia Variety Show
Wednesday, Nov 17, 2021 7:30pm

Virtual Event
Arcadia Variety Show is a pre-recorded performance that invites viewers to consider the interconnectedness of humanity and nature. It features work by students and recent alumni who use biological materials, processes, and imagery as departure points to explore themes of transformation and the healing potential of personal communion with the natural world. The artists have been inspired by a recent installation brought to Mason called Arcadia, an environmental public art installation by artist and musician, Sam Nester. Arcadia translates the biorhythms of medicinal and edible plants into music and light. The vision behind the installation is to provide a unique and innovative virtual environment to connect with nature and art. The music and lights from Arcadia create an immersive meditation experience, and also provide new avenues of research into plant health and environmental sustainability. Find out more about Arcadia.
Among the featured artists are:
Nadya Steare, a Drawing major who will use natural materials to create a drawing inspired by the Arcadia live stream; 
Doni Nolan, Greenhouses and Gardens Director, who will perform an aerial routine using the Arcadia music;
Nicolette Cash, a Music Technology major who is composing a sound art project that characterizes plant life using a variety of sound recordings, including the Arcadia music;
Yemar M. Marcano Rivera, a Music Technology major who is composing a sound art project that consists of atmospheric, and relaxing ambient sounds, including Arcadia, that are meant to help clear the mind;
Dr. Michael Nickens (Doc Nix), leader of Mason's Green Machine Ensembles, will perform an improvisation with Arcadia;
Bobby Lacy II, Director of Mason's Super Green Funk Machine, will perform an original composition with Arcadia. Joined by Kendell Haywood, professional percussionist based in Northern Virginia and member of the George Mason Green Machine.
For more information about the performers, see the Behind the Arcadia Variety Show program.
FREE
How to Watch
This event will be available to watch beginning Wednesday, November 17 at 7:30 p.m. ET simultaneously on this webpage, the
Center for the Arts Facebook page
, and
YouTube channel
.
Registration for the event is not required, but if you register you will be sent a reminder with details for how to watch prior to the event.
Register now
.