Family Series
B – The Underwater Bubble Show
Sunday
,
Nov.
19
at
4 p.m.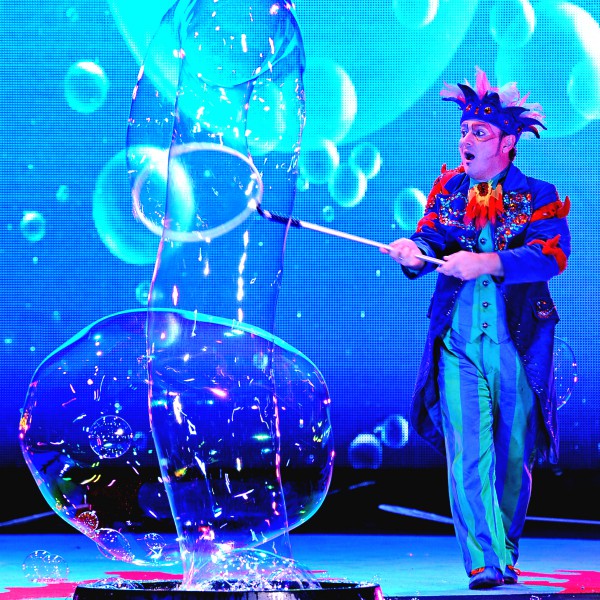 Embark on an underwater adventure and discover a realm inhabited by seahorses, dragonfish, starfish, mermaids, and other whimsical and watery creatures! This lavish production—perfect for children and their grownups—combines spectacular acrobatics, enchanting dance, original music, astonishing visual effects, and lots and lots of bubbles to create a fanciful aquatic world that must be seen to be believed. The story follows Mr. B, a man trapped in a chaotic and fast-paced life where there is always something to do and not enough time to get it all done. He happens upon a magical aquarium that appears inside his briefcase, and finds himself exploring the sea within, where he learns a valuable lesson about the importance of relaxation. (Recommended for all ages)
Content warning: the show contains lasers and low ground smoke.
Tickets: $25
PERFORMANCE PROGRAM
The program for this performance will be available the week of the event.
View digital program.
FREE TICKETS FOR MASON STUDENTS
A limited quantity of free student tickets will be available for each event.
Learn more.