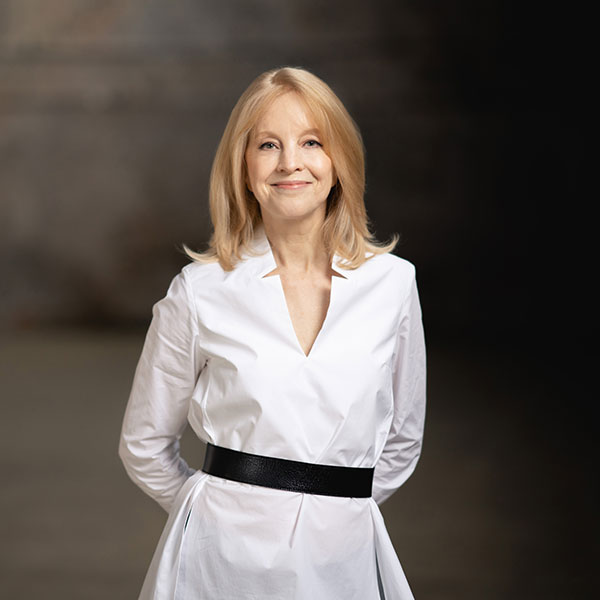 Beyond the Notes with Maria Schneider
Thursday, Apr 14, 2022 4:00pm

Van Metre Hall, 120, Classroom (BC), Arlington Campus, Van Metre Hall, 125/126, Multipurpose Room, Arlington Campus
A Conversation about Respecting Artist Rights
Join GRAMMY Award-winning composer Maria Schneider for an intriguing conversation about her boundary-pushing musical career and arts activism, moderated by George Mason University Antonin Scalia Law School Professor and Arts & Entertainment Advocacy Clinic Director Sandra Aistars. Part of Schneider's engagement as a Mason Artist-in-Residence with the Center for the Arts, the event is co-hosted by Mason's Center for Intellectual Property x Innovation Policy (C-IP²) and Arts Management Program. The conversation provides a unique opportunity to hear from Schneider on topics including the complexity of her composition process, the blending of her art and activism, and insights for both musicians and music lovers to understand the significance of copyright protection to an artist's work.
4 - 4:30 p.m. – Networking reception
4:30 - 5:30 p.m. – Moderated Conversation and Q&A
5:30 - 6 p.m. – Networking reception
Join us for the conversation, as a stand-alone event or precursor to Maria Schneider's upcoming performance at the Center for the Arts with Northern Virginia's own Metropolitan Jazz Orchestra on April 16.
A brief reception will be held before and after the conversation. The in-person event is free, but registration is required. Registration for in-person attendance will close on Thursday, April 14 at 1 p.m. EDT.

Digital access to the event may be available. If interested in viewing, please register by Wednesday, April 13 at 5 p.m. EDT, and select that option for more information.
What to Expect
Mason COVID Health Checks
are required for those attending in person. Upon check-in, audience members may be asked to show their "green" health check email. Out of courtesy to the artist, masks are required when not actively eating or drinking at the reception.
About Maria Schneider
A strong voice for music advocacy, Schneider has testified in front of Congress, has given commentary on CNN, participated in round-tables for the United States Copyright Office, has been quoted in numerous publications for her views on Spotify, Pandora, YouTube, Google, digital rights, and music piracy, and has written various white papers and articles on the digital economy as related to music and beyond. Schneider's many honors also include 14 GRAMMY-nominations, 7 GRAMMY Awards, numerous Jazz Journalists Association awards, DOWNBEAT and JAZZTIMES Critics and Readers Polls awards, an honorary doctorate from her alma mater, the University of Minnesota, ASCAP's esteemed Concert Music Award (2014), the nation's highest honor in jazz, "NEA Jazz Master" (2019), and election into the 2020 American Academy of Arts and Sciences. Her latest double-album, Data Lords (2020), a Pulitzer Prize Finalist, winner of two GRAMMY Awards, named Jazz Album of the Year by the Jazz Journalists Association and NPR, and winner of France's prestigious Grand Prix de l'Académie du Jazz, has melded her advocacy and art.