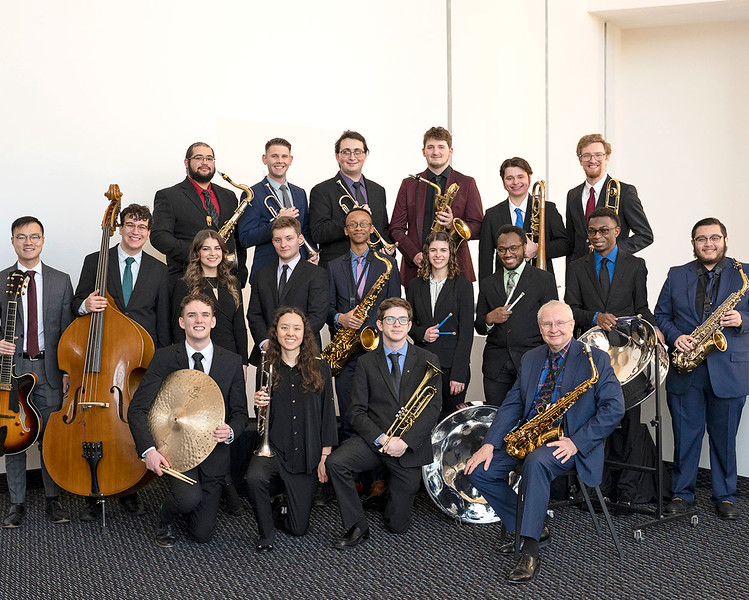 Dewberry School of Music
Big Band Showdown*
Monday, Mar 28, 2022 8:00pm

Join the Mason Jazz Ensemble (director Jim Carroll), the Jazz Workshop (director, John Kocur) and special guests, the Loudon Jazz Ensemble (director John Lewis) for an evening that celebrates the hot sounds and swinging beats of the Big Band era!
Photo of the Mason Jazz Ensemble by Joyce Boghosian.
Tickets: $12 General Public, $8 Seniors, $5 Students 
Free Tickets for Mason Students
A limited quantity of free student tickets will be available two Tuesdays prior to the event.
Learn More
.