Great Performances at Mason
Brian Ganz: A Chopin Recital
Saturday
,
May.
04
at
8 p.m.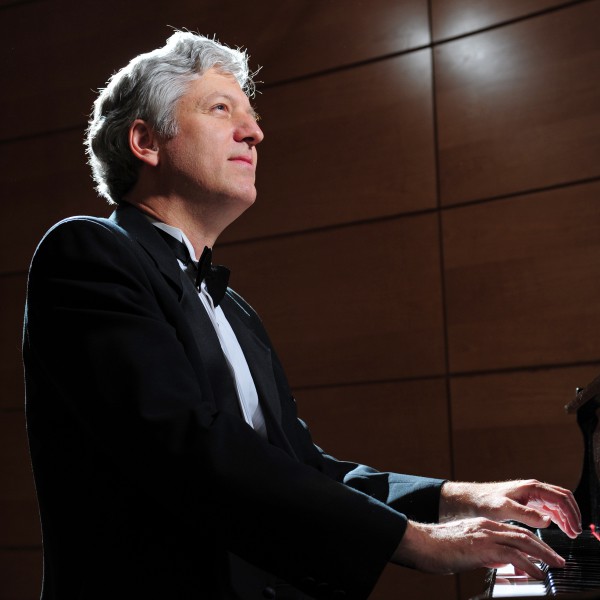 Romantic Revolutionary
Pianist, scholar, internationally celebrated pianist, and devoted champion of Frédéric Chopin, Brian Ganz has illuminated the Polish Romantic era composer throughout his career. Since 2011, Ganz has partnered with the National Philharmonic on a multi-year performance project striving to perform Chopin's entire catalogue. Widely regarded as one of the leading pianists of his generation, Ganz has appeared as soloist with some of the world's leading orchestras and conductors. The Washington Post has declared, "One comes away from a recital by pianist Brian Ganz not only exhilarated by the power of the performance but also moved by his search for artistic truth." His program at the Center includes Chopin études from Op. 25 and Op. 10, including one of his most recognizable: the tempestuous "Revolutionary" Etude, No. 12, dedicated to his friend Liszt. Ganz will also perform Ballade No. 1 in G minor, Op. 23; Scherzo No. 2, Op. 31 in D-flat major; as well as mazurkas that he considers to be among Chopin's most daring and experimental. The Center for the Arts is proud to co-present this performance with George Mason University's Reva and Sid Dewberry Family School of Music.
This performance is appropriate for all ages.
Tickets: $48, $41, $29; half-price for youth through Grade 12

Run Time: two hours, plus intermission
PERFORMANCE PROGRAM
The program for this performance will be available the week of the event.
View digital program.
BEFORE THE PERFORMANCE
A pre-performance discussion will take place in Monson Grand Tier, which is located on the third level of the Center for the Arts Lobby, 45 minutes prior to curtain.
FREE TICKETS FOR MASON STUDENTS
A limited quantity of free student tickets will be available for each event.
Learn more.