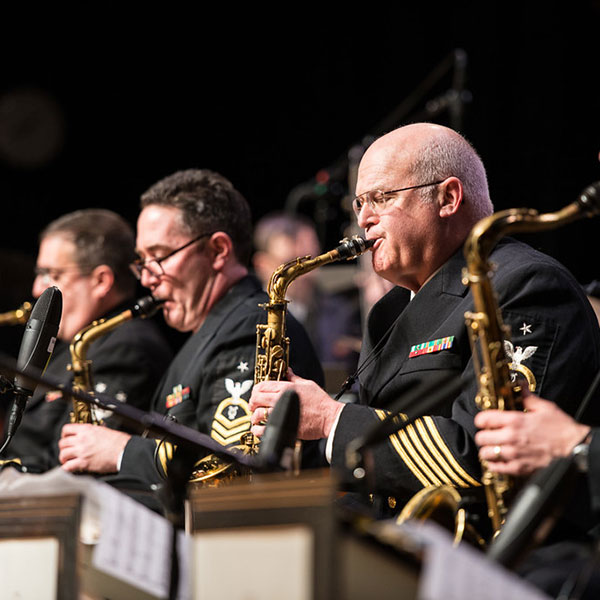 CANCELED: 43rd International Saxophone Symposium
Friday, Jan 14, 2022 8:00am
Friday, Jan 14, 2022 8:00pm
Saturday, Jan 15, 2022 8:00am
Saturday, Jan 15, 2022 8:00pm

deLaski Performing Arts Building, A101, Black Box, Fairfax Campus, deLaski Performing Arts Building, A105, Theater Space, Fairfax Campus, deLaski Performing Arts Building, A323, Music Classrm/Choral Rm, Fairfax Campus, deLaski Performing Arts Building,…
Out of concern for the health and safety of our audience members and participants, the 2022 International Saxophone Symposium has been canceled.
The 43rd International Saxophone Symposium, hosted by the U.S. Navy Band, features over 150 performances, masterclasses and lectures designed for musicians of all ages. The event is open to the public and no tickets are required.
First hosted in 1978, the International Saxophone Symposium annually features some of the most renowned saxophonists in the world while highlighting the prominence of the saxophone in both classical and jazz literature.
The U.S. Navy Concert Band will perform a featured concert at 8 p.m. on Friday, January 14 with featured soloists Quatuor Habanera, Robert Young, and Chief Musician Dana Booher. The U.S. Navy Band Commodores will perform a featured concert on Saturday, January 15 at 8 p.m. with special guest Melissa Aldana. For more information and to find the schedule of events please visit https://www.navyband.navy.mil/saxophone/. 
All events are free and open to the public.