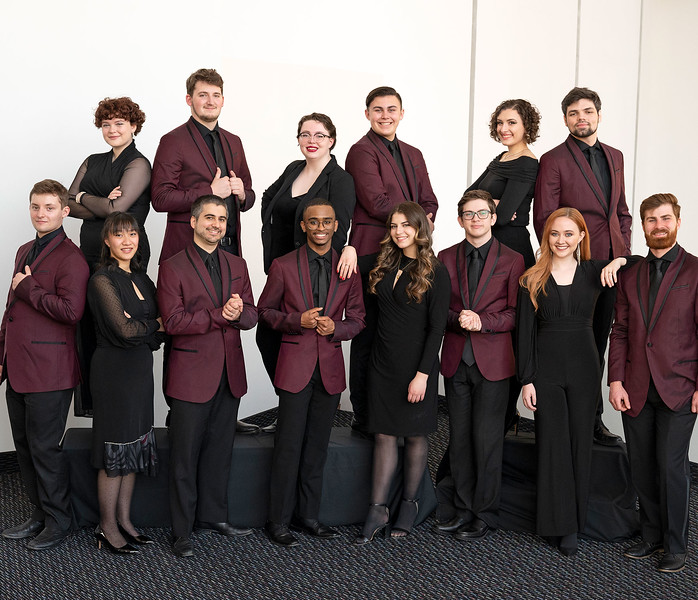 Dewberry School of Music
CANCELED: Mason Jazz Vocal Night 2022*
Monday, Apr 25, 2022 8:00pm

This Mason Vocal Jazz Night performance (scheduled for tonight) has been canceled due to unforeseen circumstances.
The Mason Jazz Vocal Ensemble repertoire will now be included in the International Jazz Day Concert on Saturday April 30 at 8:00 pm in the Center for the Arts. Ticket holders for tonight's canceled concert will be emailed regarding their options. 
Join Dr. Darden Purcell, the Mason Jazz Voice Studio and Mason Jazz Vocal Ensemble for an evening of swinging standards and classic hits from the Great American Songbook! With special guests, Forest Park High School Platinum Vocal Jazz, directed by Lara Brittain.
Photo of the Mason Jazz Vocal Ensemble by Joyce Boghosian.
School of Music students:  MUSI 300 credit events are marked with (*).