CANCELLED: Keyboard Conversations® with Jeffrey Siegel: Close Encounters of a Musical Kind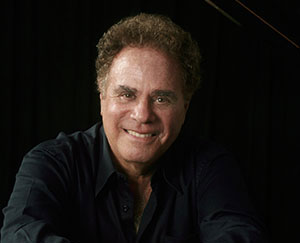 This performance is cancelled. Information for ticket holders can be found here. If you have tickets to a performance that is cancelled, you will be contacted by the Center for the Arts Ticket Office with details about your tickets.
In his final concert of the season, Jeffrey Siegel brings to life the music of the "three great Bs:" Bach, Beethoven, and Brahms. Enjoy a program of classics declassified that includes Beethoven's beloved Moonlight Sonata, Bach's exhilarating Toccata in D major, and the touching Intermezzi and stirring Rhapsody of Brahms. Virtuoso pianist Jeffrey Siegel is popular with classical music lovers and newcomers alike. His "concerts with commentary" format gives the back story behind the piece he is about to perform. "A musical bridge-builder in action…Siegel showed just how illuminating the combination of words and abstract music can be" (Toronto Star).  An interactive Question and Answer session will conclude this program.
The Young Artists Musicale, featuring school-aged piano students and sponsored by the Northern Virginia Music Teachers Association, begins at 6 p.m. in the main lobby.
Tickets: $44, $37, $26
Individual tickets go on sale August 1.
Free student tickets are available two weeks prior to this event.