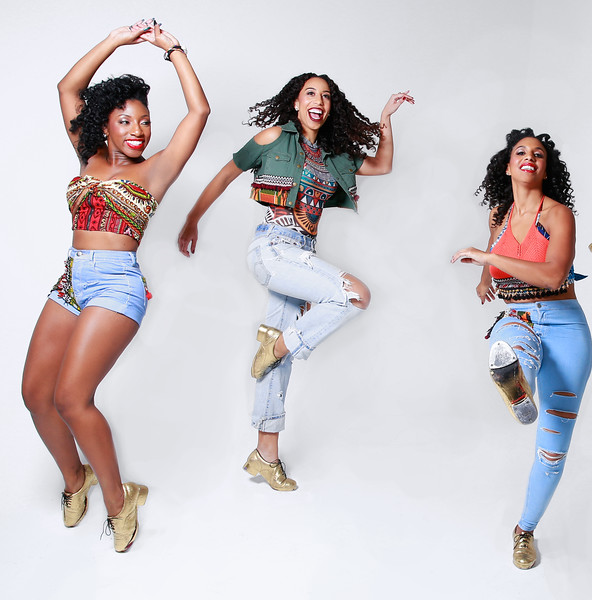 Great Performances at Mason
Chloé Arnold's Syncopated Ladies LIVE!
Saturday, Feb 25, 2023 8:00pm

Viral tap dance phenomenon Syncopated Ladies LIVE!  is the brainchild of D.C.-native and Emmy® Award-nominated tap dancer and choreographer Chloé Arnold, protégé of Debbie Allen. This fierce all-female troupe of hoofers has amassed more than 100 million video views online for their hypnotic and rhythmic performances. Dancing to today's cutting-edge music, from pop to hip-hop to salsa, and even a couple tear-jerking ballads, Syncopated Ladies LIVE! is an electrifying, action-filled show featuring a live onstage vocalist. These ladies are reinvigorating the artform of tap, weaving their inspiring stories with strong and sensual choreography as well as sparkling energy. Recently named as part of The Kennedy Center Next 50, Syncopated sisters, Chloé and fellow Syncopated Ladies dancer Maud, inspire beyond the stage. Together, they have created a foundation to provide uplifting and joyful educational programming to ensure that black and brown children worldwide have equal access and encouragement in the fields of dance and entrepreneurship. Check out this Queen Bey-approved tap band sensation get into "Formation" on the Center for the Arts stage in Chloé Arnold's Syncopated Ladies LIVE!
Prices: $48, $41, $29, half-price for youth through Grade 12
This performance is appropriate for all ages. 

Run Time: 90 minutes, including intermission
Before the Performance
A pre-performance discussion will take place in Monson Grand Tier, which is located on the third level of the Center for the Arts Lobby, 45 minutes prior to curtain.
Free Tickets for Mason Students
A limited quantity of free student tickets will be available for each event.
Learn more
.