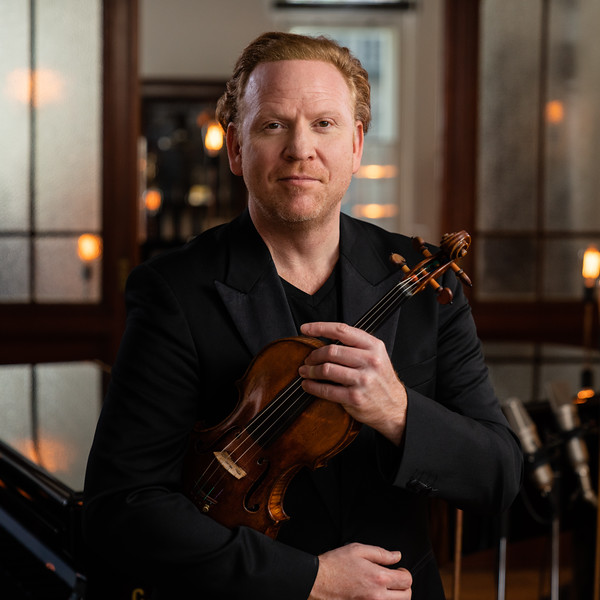 Great Performances at Mason
Daniel Hope and the Zurich Chamber Orchestra
Sunday, Apr 02, 2023 2:00pm

America
Violin luminary Daniel Hope returns with the Zurich Chamber Orchestra to reveal the charisma of American music in a program named after his new album, America. This concert celebrates our country's most recognizable tunes from across the 20th Century, including Copland's iconic "Hoe-down" from Rodeo and "At the River" from Old American Songs; Gershwin's Song Suite featuring "I Got Rhythm" and "Summertime"; Barber's Adagio for Strings; music by Duke Ellington and Florence Price; highlights from Kurt Weill's The Threepenny Opera; and Echorus by Philip Glass. With new classical and jazz arrangements by Paul Bateman, Hope illuminates the American spirit. "This violinist, now among the best in the world as well as the most thoughtful, is as brilliant at Bach as Birtwistle …" (The London Observer). The acclaimed musicians of the Zurich Chamber Orchestra create the perfect partnership with Hope's violin mastery for this concert of music that features chamber orchestra, jazz trio, piano, vocals, and percussion. Formed in the aftermath of World War II, the ensemble achieved international recognition for high-caliber performances and commissioning new works. Don't miss this concert overflowing with beautiful American music that resonates in the hall and in your soul.
Aaron Copland: "Hoe-down" from Rodeo; "At the River" from Old American Songs
Duke Ellington: "Come Sunday" from Black, Brown and Beige
Florence Price: Adoration
Kurt Weill: American Song Suite
Samuel Barber: Adagio for Strings, Op. 11
Philip Glass: Echorus
George Gershwin: Song Suite
This performance is appropriate for all ages.
Prices: $55, $47, $33, half-price for youth through Grade 12
Before the Performance
A pre-performance discussion will take place in Monson Grand Tier, which is located on the third level of the Center for the Arts Lobby, 45 minutes prior to curtain.
Free Tickets for Mason Students
A limited quantity of free student tickets will be available for each event.
Learn more
.