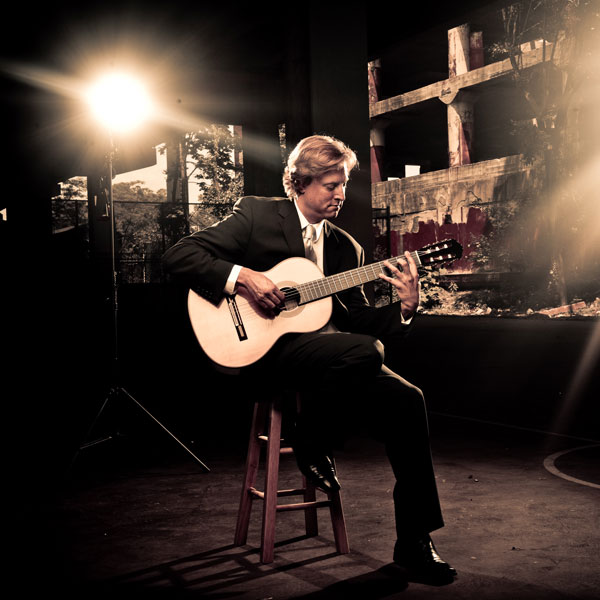 Fairfax Symphony Orchestra: Jason Vieaux & Aaron Clay
Saturday, Feb 19, 2022 8:00pm

Harris Theatre, Fairfax Campus, Harris Theatre, Lobby, Fairfax Campus
"Bruromano" U.S. Premiere
Adolphus Hailstork: Essay for Strings  
Dvorák: Serenade for Wind Instruments
Christopher Rouse: "Ku-Ka-Ilimoku"
Arvo Pärt: Cantus in Memoriam Benjamin Britten
Sylvie Bodorová: "Bruromano" for Solo Guitar, Double-bass and Strings (U.S. PREMIERE)
Jason Vieaux, guitar 
Aaron Clay, double bass
Grammy-winner Jason Vieaux is "among the elite of today's classical guitarists" (Gramophone). NPR wrote Vieaux is "perhaps the most precise and soulful classical guitarist of his generation."
Mr. Vieaux joins Aaron Clay in our performance of the U.S. premiere of "Bruromano" by Czech composer, Sylvie Bodorová. Mr. Clay serves as Principal Bassist for "The President's Own Marine Band" and the FSO. He commands great respect as a performer in both the classical and jazz worlds. The Washington Post observed, "What sets [Clay] apart is elegant bowing…His melodic lines have a cello-like glow and flexibility…"
Ku-Ka-Ilimoku written for four percussionists, brings the fury of the Hawaiian god of war to the stage. 
The New York Times wrote, "(Arvo) Pärt is playing for higher stakes. He wants to touch something that he would call the soul, and to a remarkable extent, he is succeeding."  
Student Tickets: $15
For information about the Fairfax Symphony Orchestra, please visit www.FairfaxSymphony.org
Before the Performance
A pre-performance discussion will take place in the Concert Hall one hour prior to the performance with Maestro Christopher Zimmerman and special guests.