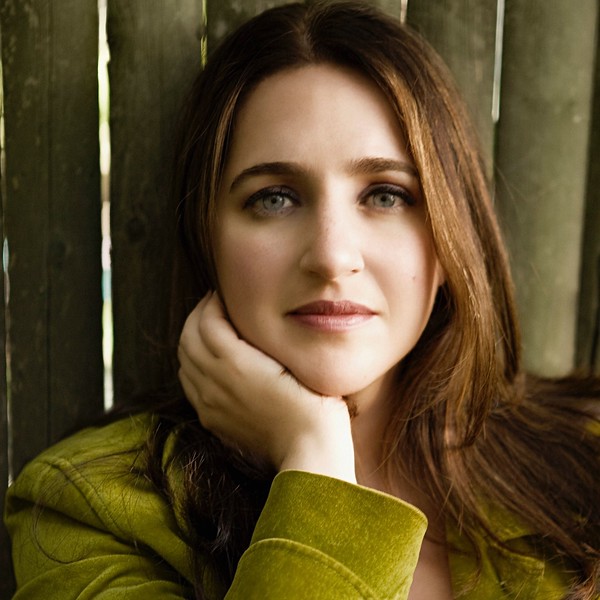 Great Performances at Mason
Fairfax Symphony Orchestra with Simone Dinnerstein
Saturday, Apr 23, 2022 8:00pm

Christopher Zimmerman, music director and conductor
Featuring Simone Dinnerstein, piano
Simone Dinnerstein was originally scheduled to perform Beethoven's Piano Concerto No. 5.  Due to a strained finger injury, she has adjusted her repertoire over the next few months to allow it to heal.
Program:
Robert Carl: White Heron
Mozart: Piano Concerto No. 23 in A major, K. 488
Rachmaninoff: Symphony No. 2
The Center for the Arts is proud to co-present a thrilling classical music program by the Fairfax Symphony Orchestra (FSO) featuring piano virtuoso Simone Dinnerstein, who The Washington Post has praised as "an artist of strikingly original ideas and irrefutable integrity." A highlight of the concert is Dinnerstein's performance of Mozart's Piano Concerto No. 23 in A major, K. 488. The evening will also include the regional premiere of Robert Carl's White Heron, inspired by the birds of the Florida Keys, as well as Rachmaninoff's Symphony No. 2. Since 1957, FSO has focused on being a leading artistic voice on the concert stage and teaching the next generation of musicians in the greater Fairfax community. Under Christopher Zimmerman's baton, the FSO continues to reach new heights, and according to The Washington Post, is "a serious force to be reckoned with."
$65, $55, $40, half-price for youth through Grade 12.  
Free Tickets for Mason Students
A limited quantity of free student tickets will be available two Tuesdays prior to the event.
Learn more
.
Before the Performance
A pre-performance discussion will take place in Monson Grand Tier, which is located on the third level of the Center for the Arts Lobby, 45 minutes prior to the performance with Maestro Christopher Zimmerman, pianist Simone Dinnerstein, composer Robert Carl, and Director of the Dewberry School of Music Linda Monson.
This performance is a co-presentation by the Fairfax Symphony Orchestra and the Center for the Arts at George Mason University.