Need help? For assistance accessing digital events at performance time, email stages@gmu.edu.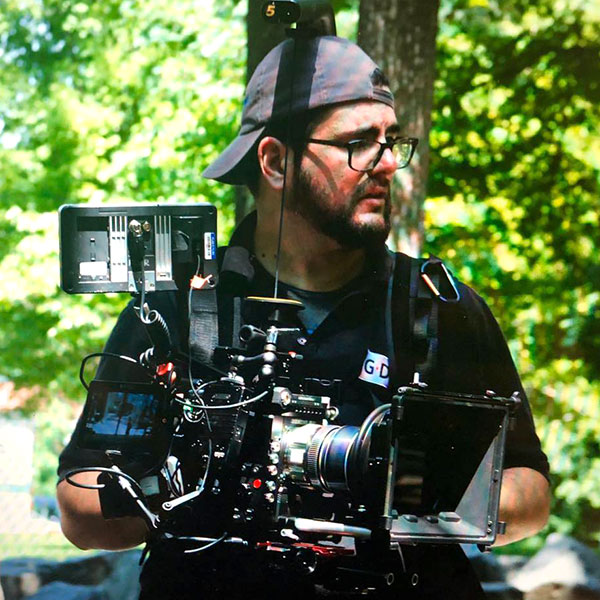 Mason Arts at Home
Film Screening: The Sun and the Medicine Man
Friday, Feb 19, 2021 7:30pm

Virtual Event
A film by Andrew Jorgensen  
Young Alumni Commissioning Project Award Recipient 
Enjoy a screening of Young Alumni Commissioning Project Award Recipient Andrew Jorgensen's short film The Sun and the Medicine Man, which will be followed by a behind-the-scenes conversation featuring Jorgensen (writer, producer, and cinematographer) and film Director Paul Hugins. The film —based on a family legend from filmmaker Jorgensen—has been a work in progress for six years and follows a Mexican-American family living in and managing a small suburban motel. When the family seeks the assistance of a medicine man, they are given a jar of mysterious liquid which, with the power of the sun, heals their old physical wounds as well as some internal ones.  
 
Jorgensen holds a BA in Film and Video Studies and graduated in 2017, and is one of three inaugural recipients of the Young Alumni Commissioning Project Awards. He received a $2,500 Young Alumni Creative Development Award, which he put towards finishing the film. Having worked in entertainment, media, and production for more than 10 years, Jorgensen has worked on numerous film productions, that have gone on to film festivals across the United States and around the world. The Sun and the Medicine Man is based on the life of Jorgensen's great grandfather, and he is very proud to have co-written the film with his wife Itzel Almazan. He currently works for Mason's Film Program as the Technical Coordinator, and is also working on an MFA in New Media Art.
FREE 
Give
The Young Alumni Commissioning Project provides crucial support for our alumni's continued artistic development. Since 2019, College of Visual & Performing Arts has issued up to three grants each year to recent alumni to support the creation of a new artistic work. The Project is made possible by a generous bequest from the estate of Linda E. Gramlich for the support of young artists, and by donors to Mason's Giving Day, including Shugoll Research, Inc.