GAMEmason
Presented By
Student Involvement, Center For the Arts, and Game Design Department
When/Where
Friday, Apr 05, 2019 12:00pm
Multiple Locations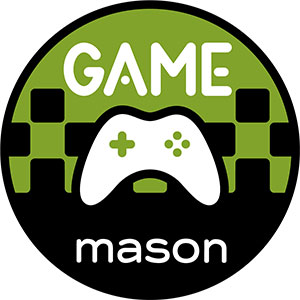 Time: 12:15 p.m. - 9:30 p.m. (Pre-Registration starts 11:15 a.m. and the Concert Hall doors open 11:30 a.m.)
Location: Center for the Arts and Music and Theater Building, Fairfax campus
Calling all gamers and gaming enthusiasts! Organized by Student Involvement, The Center for the Arts, Computer Game Design Department, in collaboration with Game Analysis Design Interest Group (GADIG), GMU Esports, GMU Anime and Gaming Society, and the GMU Voice Acting Club, GAMEmason (Gaming, Appearances, Meet and Greets and Experiences) will be an engaging all-day gaming convention. 
Battle against friends in an ultimate Super Smash Bros. tournament, relive childhood fun with an arcade game, attend panels, Q&A's, and meet and greets with major power players in the gaming industry. Mason students will also have the opportunity to network with outside gaming affiliates, speak with Mason professors in game design, enjoy plenty of swag, or watch the Virginia Community Overwatch Invitational finals from 6 p.m. to 9:00 p.m. 
The event also includes bring your-own communal gameplay opportunities in the Musical Theater Building and food trucks throughout the day. No matter the interest or genre, there will be something for everyone.