Need help? For assistance accessing digital events at performance time, email stages@gmu.edu.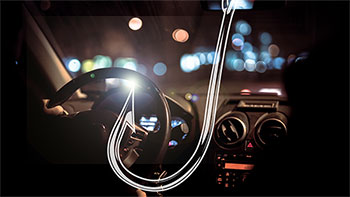 Mason School of Theater
Hookman
Friday, Oct 09, 2020 8:00pm

Virtual Event
Register
Written by Lauren Yee
Staged reading, directed by Julia Rudgers

The Mason Players present a staged reading of Hookman—an existential slasher comedy! Freshman year at college is hard, especially when there is a hook-handed serial killer on the loose. But if Lexi can discover what really happened to her high school best friend, she can finally learn what it means to grow up–and it's not pretty.

This play contains adult content including sexual violence and racism.

FREE

Register HERE to watch Mason School of Theater's staged reading of Hookman.

Registered patrons will receive instructions on how to watch the password-protected digital performance, as well as a reminder email. This presentation of Hookman is strictly available from Friday, October 9 at 8 p.m. (EST) through Saturday, October 10 at 8 p.m. (EST). Registration required to access.

If you have registered, but did not receive instructions on how to watch, please contact the ticket office.

See the Mason Players' program for Hookman.

To enable closed-captioning when viewing the video on Vimeo, find the "CC" button in the lower right corner of the player, and select "English."

Fall School of Theater performances as part of Mason Arts at Home are free. Our students are creating work under challenging circumstances and many face increased financial hardship due to COVID-19. A gift of any size in support of scholarships will help these young artists complete their education. Make a gift.

Hookman is presented by arrangement with Concord Theatricals on behalf of Samuel French, Inc.