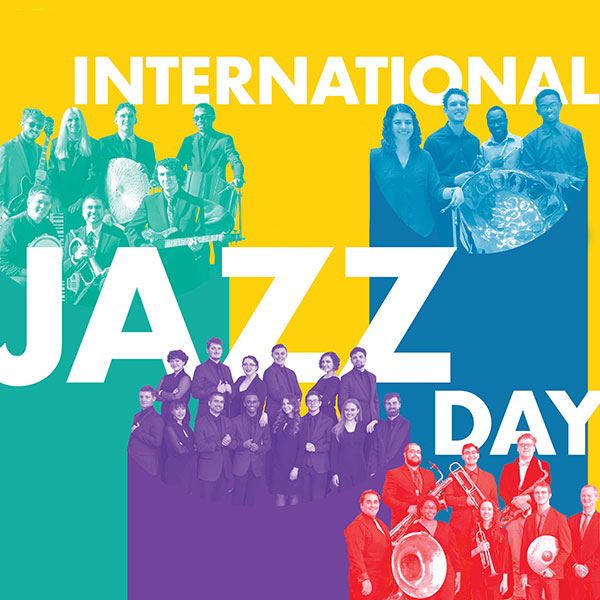 Dewberry School of Music
International Jazz Day Concert*
Saturday, Apr 30, 2022 8:00pm

Share the vibrancy and vitality of jazz music with Mason Jazz students and faculty on April 30! International Jazz Day brings together communities, schools, artists, historians, academics, and jazz enthusiasts on all continents to celebrate and learn about jazz and its roots, future, and impact.
Groups featured in this concert will be the Mason Jazz Ensemble (Jim Carroll), Mason Jazz Vocal Ensemble (Darden Purcell), District PANTET (Victor Provost), Latin American Ensemble (Dr. Juan Megna) and Braddock Road Brass Band (Graham Breedlove)!  
Join us in the CFA lobby for a special showcase of posters by students in the Mason School of Art Advanced Typography Class, instructed by Professor Juana Medina Rosas!  
Tickets: $12 General Public, $8 Seniors, $5 Students 
Free Tickets for Mason Students
A limited quantity of free student tickets will be available two Tuesdays prior to the event.
Learn More
.