Great Performances at Mason
Keyboard Conversations® with Jeffrey Siegel: Chopin and Liszt
Sunday
,
Mar.
03
at
7 p.m.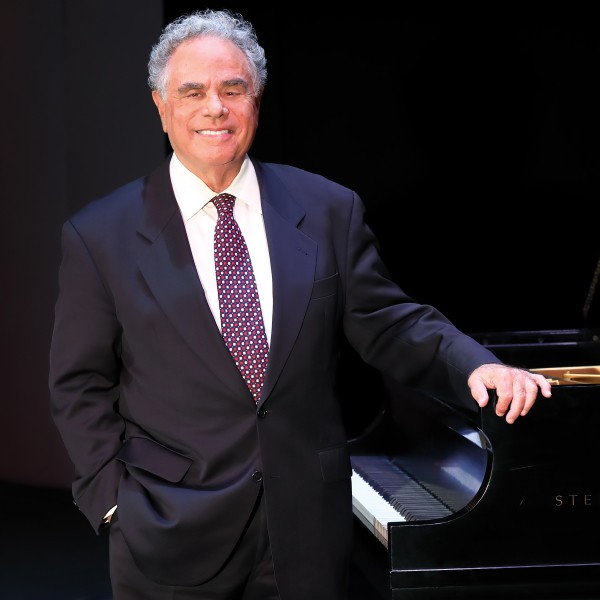 Become a music insider with Keyboard Conversations® with Jeffrey Siegel. In Chopin and Liszt, Siegel explores the sumptuous melodies and exhilarating virtuosity of two Romantic-era superstars. Both Chopin and Liszt created impressive catalogues of melodious and heroic works and achieved a level of popularity not experienced by the virtuosos who preceded them. A masterful performer and communicator, Siegel plays vibrant Polonaises and charming Waltzes by Chopin as well as a dreamy Consolation and the dazzling Hungarian Rhapsody by Liszt, while sharing insightful stories about the lives and times of these 19th century legends. Praising Siegel's performance, The New York Times shared, "His performances were expressive and full of passion…This is an artist who means every note he plays." An interactive question-and-answer session will conclude this program.
This performance is appropriate for all ages.
Tickets: $50, $43, $29; half-price for youth through Grade 12
Run Time: approximately two hours, plus intermission
PERFORMANCE PROGRAM
The program for this performance will be available the week of the event.
View digital program.
BEFORE THE PERFORMANCE
A pre-performance "Young Artists Musicale," featuring piano students of Northern Virginia Music Teachers Association members, will take place from 6 to 6:30 p.m. in the main lobby of the Center for the Arts at George Mason University.
FREE TICKETS FOR MASON STUDENTS
A limited quantity of free student tickets will be available for each event.
Learn more.