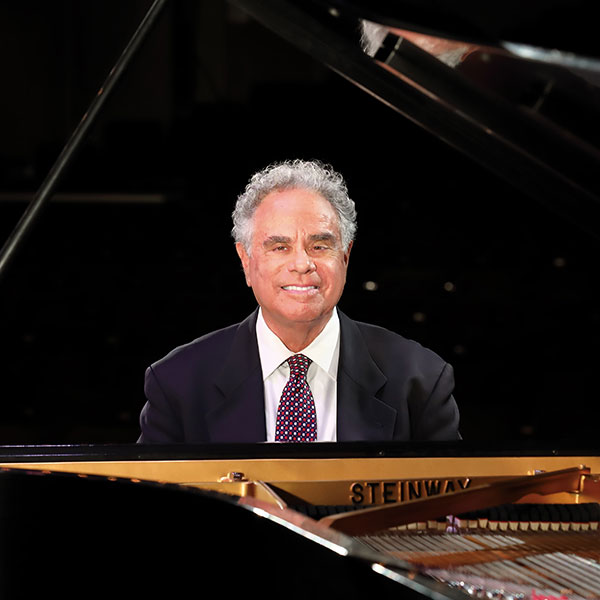 Great Performances at Mason
Keyboard Conversations® with Jeffrey Siegel: Evocative Visions
Sunday, Apr 03, 2022 7:00pm

Pianist Jeffrey Siegel is popular with classical music lovers and newcomers alike. In his final Keyboard Conversations® concert of the season, he plays the visually inspired masterpieces of Debussy, plus Rachmaninoff, Liszt, and Grieg. Included on the program is Debussy's The Girl with the Flaxen Hair, Grieg's "Wedding Day at Trouldhagen", Liszt's "By the Water", and Rachmaninoff's exhilarating Étude-Tableau, Op. 39, No. 9.  This "concert with commentary" makes connections about the works and the context in which they were composed to bring these piano masterpieces to life. "Jeffrey Siegel is a pianist who literally overflows with music," (Berlin Die Welt). An interactive question and answer session will conclude this program.
This performance is family friendly.
$48, $41, $29, half-price for youth through Grade 12
Run time: 105 minutes, including a 15-minute intermission.
Free Tickets for Mason Students
A limited quantity of free student tickets will be available two Tuesdays prior to the event.
Learn more
.