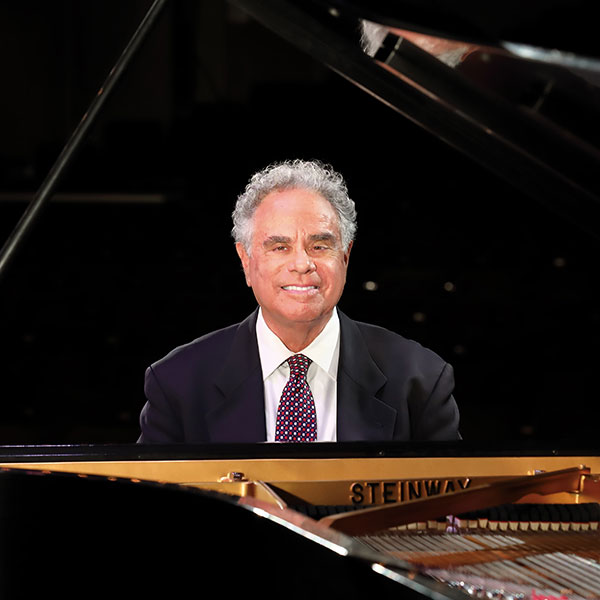 Great Performances at Mason
Keyboard Conversations® with Jeffrey Siegel: Fantastic Fantasies
Sunday, Jan 23, 2022 7:00pm

Take an extraordinary journey through classical music with this Keyboard Conversations® performance. Virtuoso pianist Jeffrey Siegel will guide you through the jaunty music of Bach, the improvisatory, unbound music of Mozart, Mendelssohn's "Last Rose of Summer", and Swedish composer Stenhammar's rhapsodic Fantasy, a work of stormy energy and passionate lyricism. Learn the compelling stories behind each piece and then enjoy each work played in its entirety. "An unusual gift for commentary as well as extraordinary pianism bring Siegel's audience wholly into the musical experience," (Los Angeles Times). An interactive question and answer session will conclude this program.
This performance is family friendly.
$48, $41, $29, half-price for youth through Grade 12
Run time: 105 minutes, including a 15-minute intermission.
Free Tickets for Mason Students
A limited quantity of free student tickets will be available two Tuesdays prior to the event.
Learn more
.