Great Performances at Mason
Keyboard Conversations® with Jeffrey Siegel: Festive French Fare
Sunday
,
Nov.
26
at
7 p.m.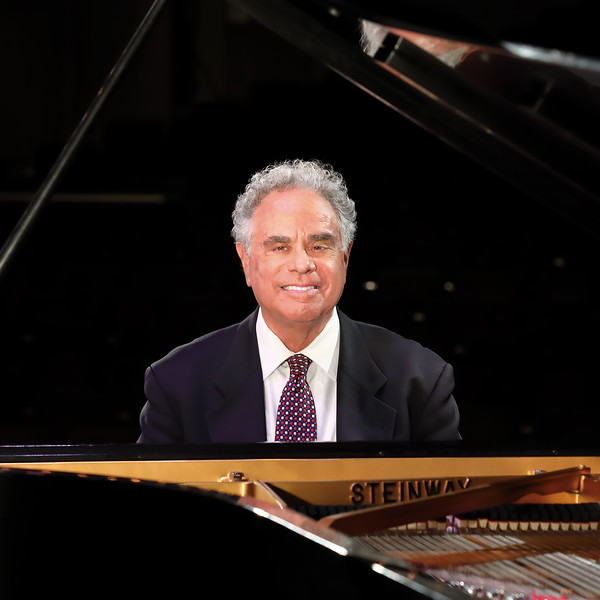 Enjoy a feast of magnifique French music in this sumptuous Keyboard Conversations® with Jeffrey Siegel. In Festive French Fare, Siegel showcases Debussy's beloved Clair de Lune, Ravel's enchanting Sonatine, Saint- Saëns' devilish Danse macabre, and two tuneful Novelettes by Poulenc. Through these pieces, he delves into the lives of the four composers responsible for crafting the French musical aesthetic of the 20th century. Siegel's unique "concerts with commentary" format delivers deep insight with wit and humor, and his piano playing is incomparable. "Siegel's programs strengthen the fragile bonds of communication between composer and listener and are as welcome as they are rare" (The Chicago Tribune). An interactive question-and-answer session will conclude this program.
This performance is appropriate for all ages.

Tickets: $50, $43, $29; half-price for youth through Grade 12
Run Time: approximately two hours, plus intermission
PERFORMANCE PROGRAM
The program for this performance will be available the week of the event.
View digital program.
BEFORE THE PERFORMANCE
A pre-performance "Young Artists Musicale," featuring piano students of Northern Virginia Music Teachers Association members, will take place from 6 to 6:30 p.m. in the main lobby of the Center for the Arts at George Mason University.
FREE TICKETS FOR MASON STUDENTS
A limited quantity of free student tickets will be available for each event.
Learn more.