Alert for Buying Tickets Online: Some customers are experiencing delays when purchasing tickets online. We are working with the vendor to resolve this issue. Please call the Ticket Office at 703-993-2787 for assistance.
Keyboard Conversations® with Jeffrey Siegel: Mistresses and Masterpieces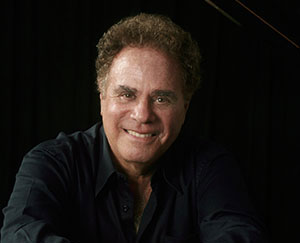 Buy Tickets  Subscribe and Save
Enjoy music inspired by the "significant others" in the lives of Chopin, Liszt, Schumann, and Bartók.  For his second concert of the season, Jeffrey Siegel plays compositions that would not be what they are without the romantic inspiration of certain women in the composers' lives. Perfect for classical music lovers and newcomers alike, Siegel gives the back story about the piece and composer he is about to perform. "An unusual gift for commentary as well as extraordinary pianism bring Siegel's audience wholly into the musical experience" (Los Angeles Times). An interactive Question and Answer session will conclude this program.
The Young Artists Musicale, featuring school-aged piano students and sponsored by the Northern Virginia Music Teachers Association, begins at 6 p.m. in the main lobby.
Tickets: $44, $37, $26
Individual tickets go on sale August 1.
Free student tickets are available two weeks prior to this event.