Great Performances at Mason
Keyboard Conversations® with Jeffrey Siegel: Power and Passion of Beethoven
Sunday
,
Oct.
29
at
7 p.m.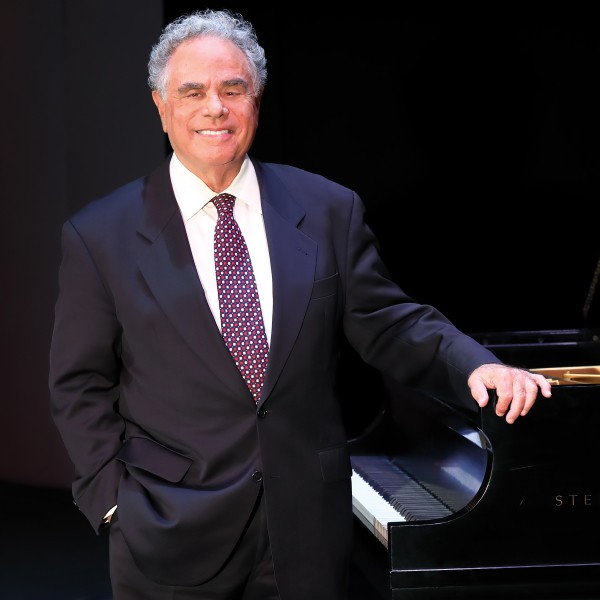 Power and Passion of Beethoven
Pianist Jeffrey Siegel returns to take the audience on a musical voyage through Beethoven's beautiful and wild sonic landscapes. In Power and Passion of Beethoven, Siegel paints Beethoven's life and music through two of the composer's favorite sonatas: the tender and lyrical Piano Sonata No. 24 "for Therese" and the stormy and violent Piano Sonata No. 23, Appassionata. These two incredibly different works, penned while Beethoven struggled with profound hearing loss, epitomize his ability to translate universal concepts of love and adversity into enduring music. Siegel is "a pianist with a bravura technique and a big, gorgeous sound… and when the artist himself offers the inside scoop, the musical experience becomes vastly more personal" (The Denver Post). An interactive question-and-answer session will conclude this program.

This performance is appropriate for all ages.
Tickets: $50, $43, $29; half-price for youth through Grade 12
Run Time: approximately two hours, plus intermission
PERFORMANCE PROGRAM
The program for this performance will be available the week of the event.
View digital program.
BEFORE THE PERFORMANCE
A pre-performance "Young Artists Musicale," featuring piano students of Northern Virginia Music Teachers Association members, will take place from 6 to 6:30 p.m. in the main lobby of the Center for the Arts at George Mason University.
FREE TICKETS FOR MASON STUDENTS
A limited quantity of free student tickets will be available for each event.
Learn more.