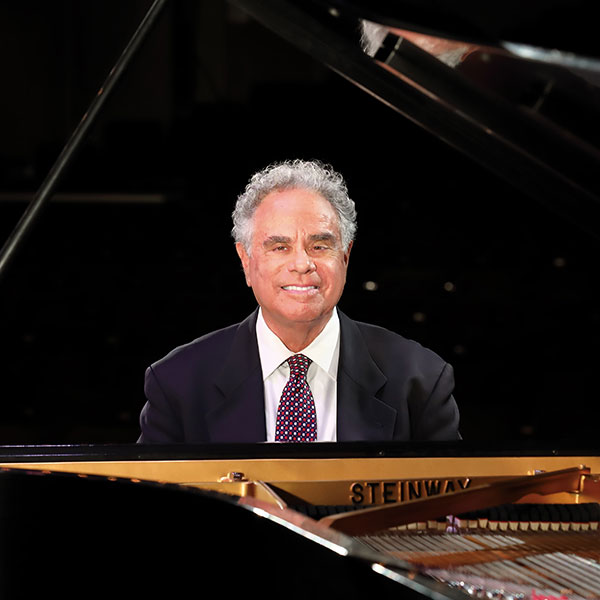 Great Performances at Mason
Keyboard Conversations® with Jeffrey Siegel: The Glorious Music of Chopin
Sunday, Nov 21, 2021 7:00pm

From stirring polonaises and dreamy nocturnes to virtuoso études and soulful mazurkas, savor The Glorious Music of Chopin! Acclaimed pianist Jeffrey Siegel, in his signature Keyboard Conversations® series, combines dynamic performances of Chopin's greatest works with the fascinating stories and insights into the composer's life and place in history. Perfect for newcomers and aficionados alike, this program includes favorites such as the ever popular, "Heroic" Polonaise in A-flat major, Op. 53 and the famous "Revolutionary Étude" Op. 10, No. 12 in C minor. Siegel provides insight into each of these pieces by Chopin, and then plays the complete work. "Siegel's programs strengthen the fragile bonds of communication between composer and listener and are as welcome as they are rare," (The Chicago Tribune). An interactive question and answer session will conclude this program. 
This performance is family friendly.
$48, $41, $29, half-price for youth through Grade 12
Run time: 105 minutes, including a 15-minute intermission.
Free Tickets for Mason Students
A limited quantity of free student tickets will be available two Tuesdays prior to the event.
Learn more
.