Keyboard Conversations with Jeffrey Siegel: The Exotic Music of the Night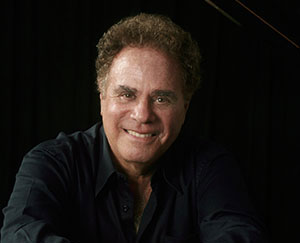 Subscribe and Save  Buy Tickets
The Exotic Music of the Night
Piano virtuoso Jeffrey Siegel explores the mystic and the macabre! This concert features excerpts from Mendelssohn's beloved A Midsummer Night's Dream, including the celebratory Wedding March. On this program, Siegel will also play the devilish Danse Macabre by Saint-Saëns, Debussy's enchanting Evening in Grenade, a glorious Nocturne by Chopin, and more. With his signature "concerts with commentary" format, Siegel makes novices feel welcome while enlightening even the most seasoned classical music lover. "...a pianist with a bravura technique and a big, gorgeous sound…and when the artist himself offers the inside scoop, the musical experience becomes vastly more personal" (The Denver Post). A Question & Answer session with the audience concludes the program.
Tickets: $44, $37, $26
Individual tickets go on sale August 1.