Great Performances at Mason
Les Grands Ballets Canadiens
Saturday
,
Feb.
10
at
8 p.m.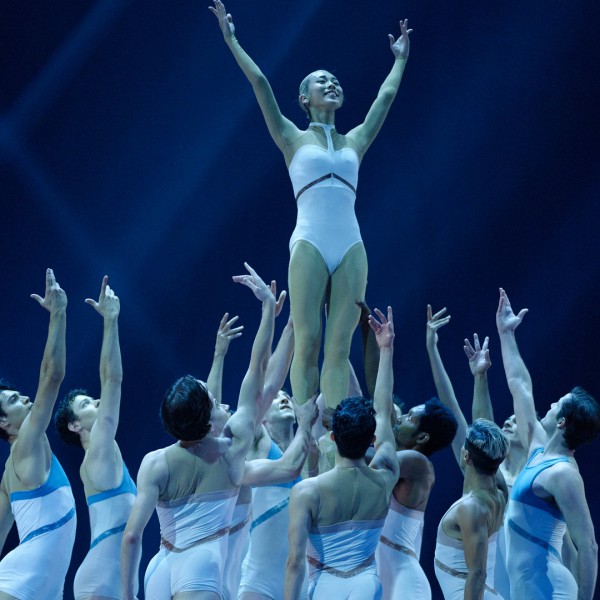 Dancing Beethoven
Les Grands Ballets Canadiens marries technical novelty with theatrical verve for an enchanting evening of dance. As Québec's first professional ballet company, Les Grands Ballets Canadiens has been one of Canada's best contemporary ballet companies for more than six decades. In 2024, the company embarks on its first tour of the U.S. in 10 years. For its Center for the Arts debut, the ensemble pays tribute to the awe-inspiring and monumental works of Beethoven with two inventive pieces. Dancing Beethoven opens with one of the world's most recognizable symphonies, Symphony No. 5. American choreographer Garrett Smith uses the iconic opening—four striking notes that symbolize fate knocking at the door—to express the joys and liberation of accepting our individuality. Completing this double bill is a work set to Beethoven's stirring Symphony No. 7, featuring choreography by the late Uwe Scholz and showcasing the ensemble's precision, energy, and artistry.
This performance is appropriate for all ages.
Tickets: $60, $51, $36; half-price for youth through Grade 12
Run Time: approximately 80 minutes, plus intermission
PERFORMANCE PROGRAM
The program for this performance will be available the week of the event.
View digital program.
BEFORE THE PERFORMANCE
A pre-performance discussion will take place in Monson Grand Tier, which is located on the third level of the Center for the Arts Lobby, 45 minutes prior to curtain.
FREE TICKETS FOR MASON STUDENTS
A limited quantity of free student tickets will be available for each event.
Learn more.