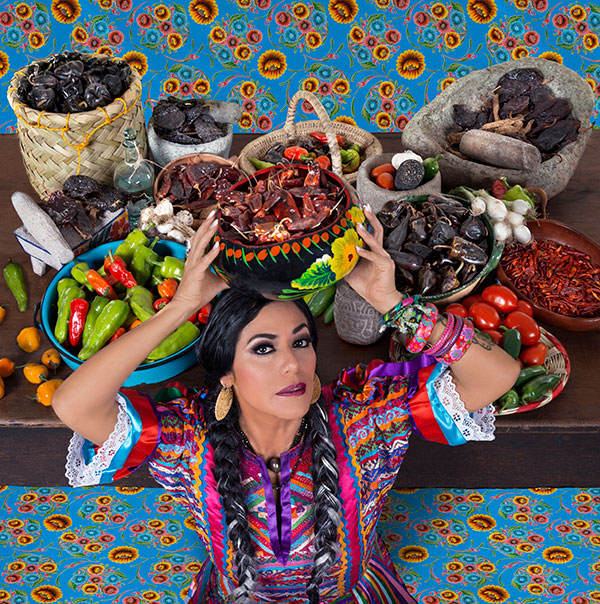 Great Performances at Mason
Lila Downs
Sunday, Apr 24, 2022 7:00pm

Lila Downs is one of the most influential artists in Latin America. Whether it's a full-throated mariachi song, an achingly tender bolero, or sultry jazz tune, this GRAMMY Award-winning singer-songwriter draws audiences in with her unmistakable charisma and inspiring storytelling. Singing in Spanish, English, and several Native American languages, Downs is known for her impressive range and joyous performances with her longtime band. She grew up in both Minnesota and Mexico, the child of a Scottish-American father and Mixtec mother. Drawing from her multicultural heritage, Downs' songs often focus on justice, immigration, and women's issues. "Downs is a consummate performer whose three-octave vocal range shines in songs of comedy or tragedy, be they from Central America or Glasgow" (The Guardian).
$60, $51, $36, half-price for youth through Grade 12.   
Run time: 90 minutes with no intermission.
Before the Performance 

A pre-performance discussion featuring Lila Downs' husband, tour manager, and fellow musician Paul Cohen will be moderated by Rei Berroa, Poet and Spanish Professor in Mason's Dept. of Modern & Classical Languages. The event will take place in Monson Grand Tier, which is located on the third level of the Center for the Arts Lobby, 45 minutes prior to curtain.
Free Tickets for Mason Students
A limited quantity of free student tickets will be available two Tuesdays prior to the event.
Learn more
.