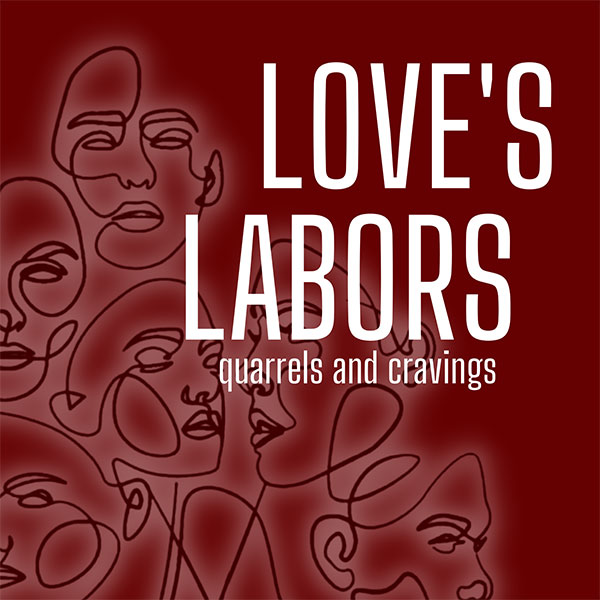 Mason School of Theater
Love's Labors: Quarrels and Cravings
Thursday, Nov 18, 2021 8:00pm
Friday, Nov 19, 2021 8:00pm
Saturday, Nov 20, 2021 2:00pm
Saturday, Nov 20, 2021 8:00pm
Sunday, Nov 21, 2021 2:00pm

deLaski Performing Arts Building, A105, Theater Space, Fairfax Campus
Love's Labors: Quarrels & Cravings explores the many ways lovers play, fight, and live and die together in an unexpected collection of Shakespeare scenes. From seething bromances to sacrificial love, we will navigate the dreamscape of desire in this physical, 90-minute heartbeat. 
See Love's Labors: Quarrels and Cravings program
These performances are invitation only. To request information or express interest in attending, please contact School of Theater.