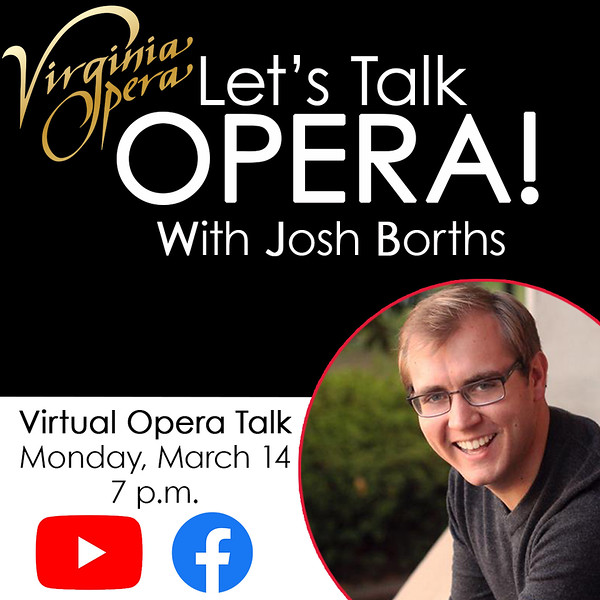 Mason Arts at Home
Mason Arts at Home: Let's Talk Opera with Josh Borths
Monday, Mar 14, 2022 7:00pm

Virtual Event Zoom Large Meeting
Join the Center for the Arts and Virginia Opera on Monday, March 14 at 7:00 p.m., for a special Mason Arts at Home presentation of Let's Talk Opera with Josh Borths, Preview Lecturer & Educator of Des Moines Metro Opera and Founder of OperaClassroom.com. This episode will examine the upcoming production of The Marriage of Figaro including the history behind the hijinks of this beloved Mozart piece, how controversy almost kept this classic work off the stage, and much more.
How to Watch
Let's Talk Opera with John Borths will be live on Virginia Opera's
YouTube channel
and
Facebook page
on Monday, March 14, starting at 7:00 p.m. and available on those platforms on-demand through our performances of
The Marriage of Figaro.
Additional details for how to watch may be updated closer to the event date.