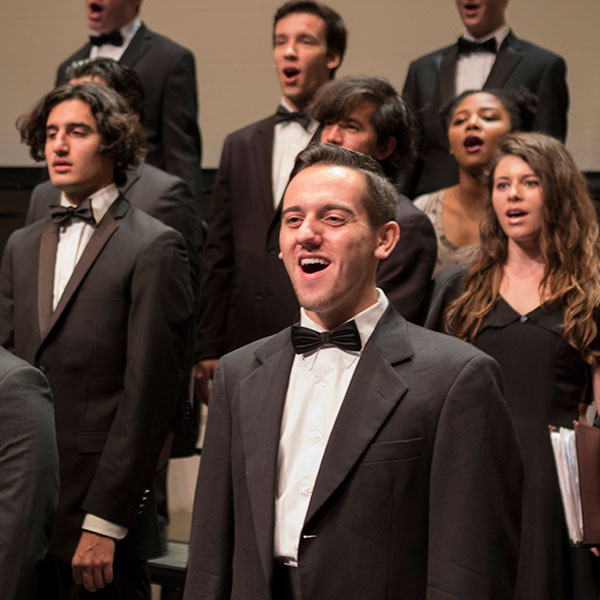 Dewberry School of Music
Mason Choirs Fall Concert*
Saturday, Nov 06, 2021 4:00pm

George Mason University choirs are under the direction of Dr. Lisa Billingham. The choral ensembles perform a wide variety of music each semester ranging from classical styles to multi-cultural works and popular music.

The Fall Choral Festival will feature clinics in the morning and performances in the afternoon.
Tickets: $12 adults, $8 seniors, and $5 youth through grade 12.
Free Tickets for Mason Students
A limited quantity of free student tickets will be available two Tuesdays prior to the event.
Learn More
.