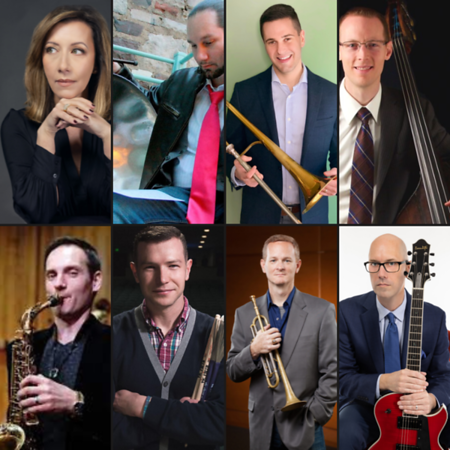 Dewberry School of Music
Mason Jazz Camp: Mason Jazz Camp Faculty
Thursday, Jun 23, 2022 3:30pm

The Mason Jazz Camp faculty perform. Featuring Darden Purcell (voice), Victor Provost (steel pan), Aaron Eckert (trombone), Regan Brough (bass), John Kocur (saxophone), Kevin McDonald (drums), Graham Breedlove (trumpet), and Shawn Purcell (guitar).
This concert is sure to have a little something for everyone! 
Visit Mason Jazz Camp for the weekly concert schedule and camp details.
 
FREE and open to the public (no camp registration required).