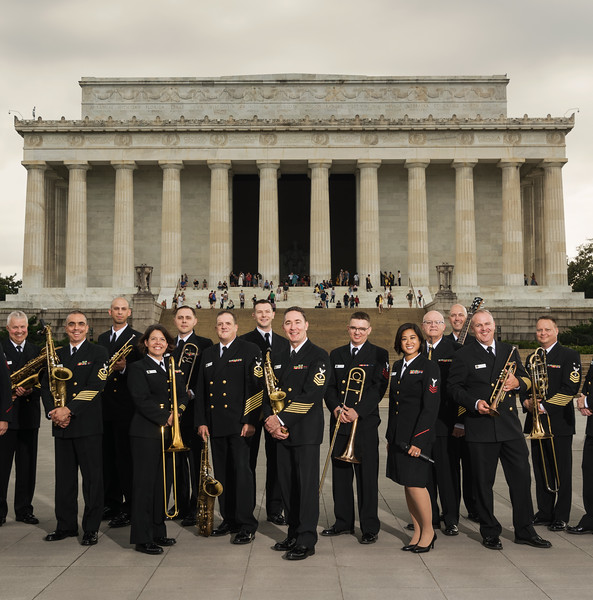 Mason Jazz Camp: US Navy Band Commodores
Monday, Jun 20, 2022 3:30pm

Jazz is America's music, and the U.S. Navy Band Commodores, the Navy's premier jazz ensemble, have been performing the very best of big band jazz for the Navy and the nation for 50 years. Formed in 1969, this 18-member group continues the jazz big band legacy with some of the finest musicians in the world. The Commodores' mission includes public concerts, national concert tours, ceremonial support in honoring our veterans, jazz education classes and clinics, and protocol performances for high-level military and civilian government officials.
As a versatile and relevant musical organization in the 21st century, the Commodores write and arrange much of their vast library of music. Their concerts are an eclectic mix of traditional big band music, exciting jazz vocal arrangements, and fresh new instrumental music written specifically for the Commodores of today. This vibrant, dynamic musical group is constantly striving for musical excellence and the pursuit of new and exciting ways to communicate with their audiences.
FREE and open to the public (no camp registration required)
Visit Mason Jazz Camp for the weekly concert schedule and camp details.