Dewberry School of Music
Mason Symphony Orchestra Concert: Fall 2023
Wednesday
,
Oct.
11
at
8 p.m.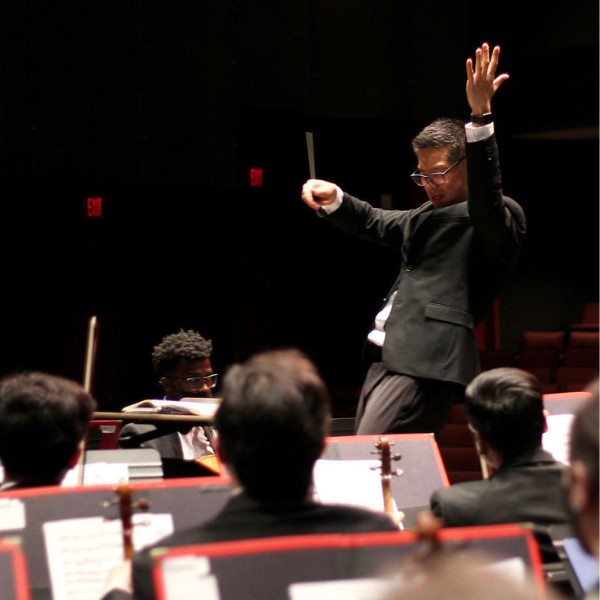 The Mason Symphony Orchestra opens the '23-'24 season led by Dr. Soo Han with a glorious celebration of the colors of human emotion. Conductor Michael Stern opens the concert with Gabriela Ortiz's Kauyumari, a rhythmic and groovy opener, originally written as a triumphant post-pandemic return to the concert hall. Violin professor and Director of Strings, Dr. June Huang, and viola professor Nana Gaskins Vaughn, will join the MSO for Mozart's joyful Sinfonia Concertante in E flat. Lastly, Beethoven's boisterous and energetic Symphony No. 7 will close the program.
This performance will take place in the George Mason University Center for the Arts Concert Hall on Wednesday, October 11 at 8:00 p.m. Tickets are available online and at the door. Additional information and tickets are available at music.calendar.gmu.edu.
$12 General Public, $8 Seniors, $5 Students
PERFORMANCE PROGRAM
The program for this performance will be available the week of the event.
View digital program.