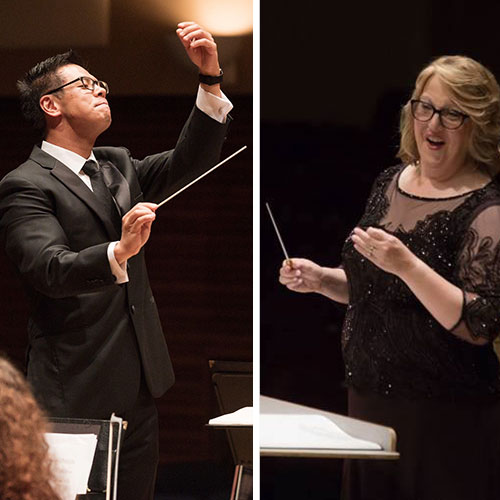 Dewberry School of Music
Mason Symphony Orchestra Concert - Spring 2022*
Sunday, May 08, 2022 7:00pm

Join the Dewberry School of Music for their spring finale concert featuring the Mason Symphony Orchestra under the direction of Dr. Soo Han and the University choirs under the direction of Dr. Lisa Billingham.
Proof of vaccination or a negative test result and face coverings will still be required for this performance. See updated policies.

Tickets: $20 General Public, $15 Seniors, $5 Students 
Free Tickets for Mason Students
A limited quantity of free student tickets will be available two Tuesdays prior to the event.
Learn More
.