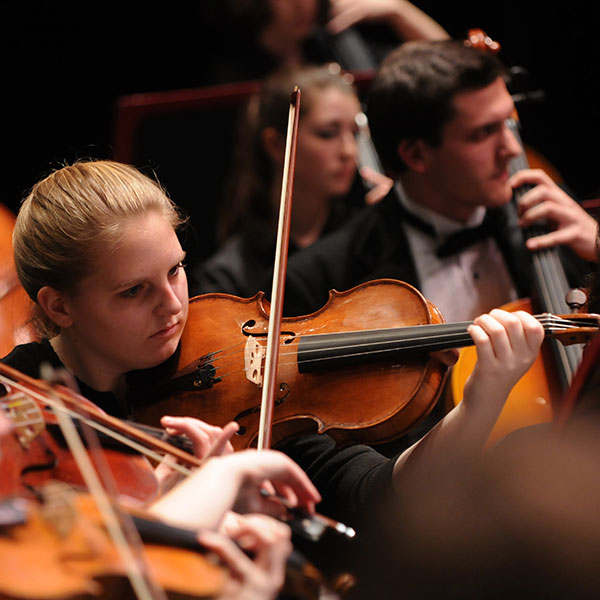 Dewberry School of Music
Mason Symphony Orchestra Concert*
Wednesday, Nov 03, 2021 8:00pm

Mason Symphony Orchestra under the direction of Dr. Soo Han

The Mason Symphony Orchestra is comprised of outstanding string, wind, and percussion players from throughout the School of Music.
Tickets: $12/$8/$5
Free Tickets for Mason Students
A limited quantity of free student tickets will be available two Tuesdays prior to the event.
Learn More
.