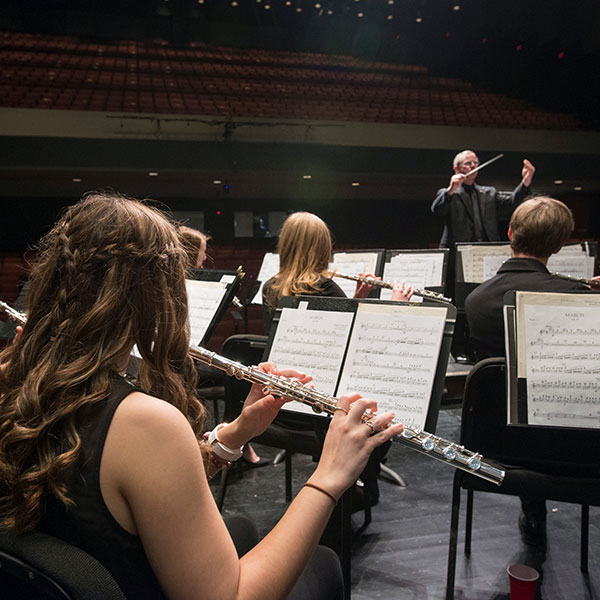 Dewberry School of Music
Mason Wind Symphony Concert*
Thursday, Apr 28, 2022 8:00pm

Come watch the Mason Wind Symphony present its spring concert, conducted by Professor Mark Camphouse. This performance will includes premieres of wind band works, including a Virginia premiere by Mason's own Mark Camphouse. 
The George Mason University Wind Symphony is a select ensemble comprised of outstanding wind, brass, and percussion players in the School of Music and the University. The ensemble's mission is to study and perform the best literature available for wind band, while emphasizing soloistic and orchestral performance practice. The Mason Wind Symphony ranks among the finest collegiate wind bands in the Commonwealth and performs the best of new band literature. 
Tickets: $12 General Public, $8 Seniors, $5 Students 
Free Tickets for Mason Students
A limited quantity of free student tickets will be available two Tuesdays prior to the event.
Learn More
.