Great Performances at Mason
Metropolitan Jazz Orchestra with Bobby Floyd
Saturday
,
Apr.
08
at
8 p.m.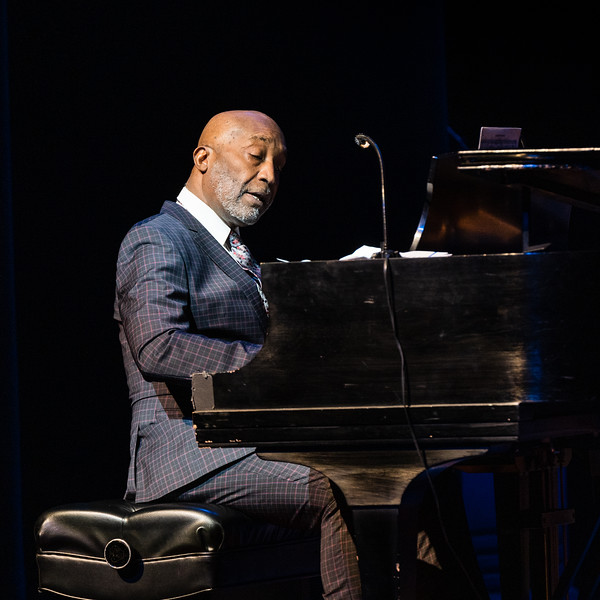 Jim Carroll, conductor
Bobby Floyd, organ
Calling all cool cats to head to the Center for the Arts for a swinging evening of jazz with Northern Virginia's own Metropolitan Jazz Orchestra, featuring keyboardist/organist Bobby Floyd on the Hammond organ and led by Founder, Artistic Director, and virtuoso saxophonist Jim Carroll. Never heard an organ in a jazz performance? Get ready! The organ has played a distinctive, albeit niche, part of jazz since the early days, and under Floyd's gifted fingers, you'll never think of the instrument in quite the same light again. Floyd's long and illustrious career as a jazz keyboardist/organist has led him to tour with Ray Charles, Rusty Bryant, Jeff Tyzik, Chris Howes, Byron Stripling, and Sarah Morrow. In addition to playing in his hometown with the Columbus Jazz Orchestra, the Columbus Symphony, and ProMusica Chamber Orchestra, he has traveled the continent, performing as a featured soloist with the Rochester Philharmonic, Vancouver Symphony, Edmonton Symphony, Detroit Symphony, and many others. Don't miss this signature event including some of the most remarkable jazz musicians in the metro region.
Prices: $48, $41, $29, half-price for youth through Grade 12
BEFORE THE PERFORMANCE
A pre-performance discussion with keyboardist Bobby Floyd and Metropolitan Jazz Orchestra Founder and Artistic Director Jim Carroll will take place in Monson Grand Tier, which is located on the third level of the Center for the Arts Lobby, 45 minutes prior to curtain.?
FREE TICKETS FOR MASON STUDENTS
A limited quantity of free student tickets will be available for each event.
Learn more.