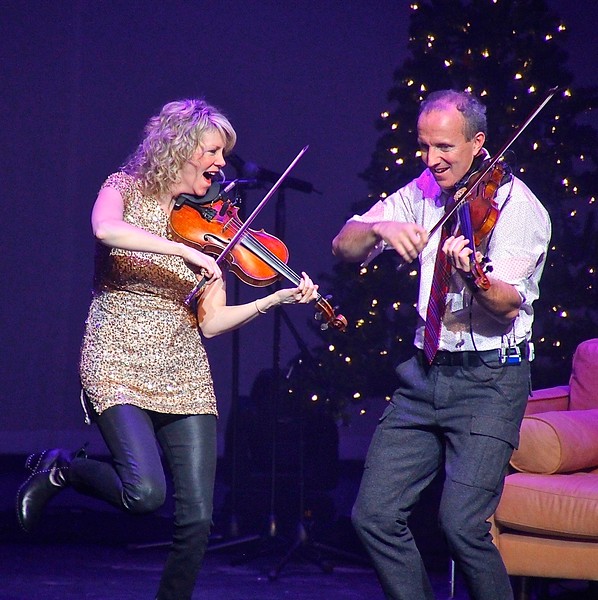 Great Performances at Mason
Natalie MacMaster & Donnell Leahy
Saturday, Dec 03, 2022 8:00pm

A Celtic Family Christmas
Center for the Arts audience favorites, Natalie MacMaster and Donnell Leahy, return for the holidays with their musical family for a jubilant evening of lightning-fast fiddling, lively step dancing, and loads of Irish music. This husband-and-wife duo brings the spirit of Cape Breton Island, Canada to the stage and captivates with their electric chemistry as they perform foot-stomping renditions, heartfelt ballads, and incredible Irish dancing in A Celtic Family Christmas. Fiddle virtuosos in their own right, when Natalie MacMaster and Donnell Leahy combine their talents onstage, magic happens. "Nothing short of jaw dropping.… There are performances here that will raise you up and performances that will leave you misty-eyed" (The Guardian).
This performance is appropriate for all ages. 
Prices: $55, $47, $33, half-price for youth through Grade 12
Before the Performance
A pre-performance discussion will take place in Monson Grand Tier, which is located on the third level of the Center for the Arts Lobby, 45 minutes prior to curtain.
Free Tickets for Mason Students
A limited quantity of free student tickets will be available for each event.
Learn more
.