Great Performances at Mason
Natalie MacMaster and Donnell Leahy
Saturday
,
Dec.
02
at
8 p.m.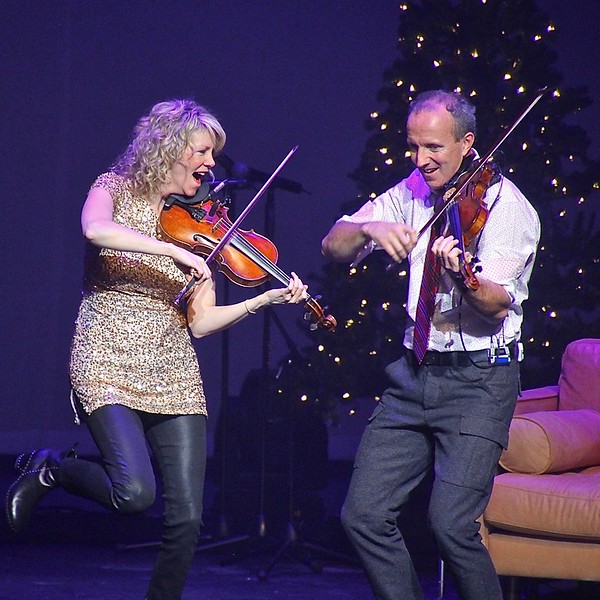 A Celtic Family Christmas
Natalie MacMaster and Donnell Leahy return to the Center for the Arts for a Celtic experience like no other. In A Celtic Family Christmas, the charming duo invites you and your family into their holiday traditions on Cape Breton Island with charming stories of family, farming, food, and plenty of music. Even their talented children will join in the foot-stomping jigs, dizzying fiddling, soulful ballads, and spirited two-stepping. Fiddle masters in their own right, when MacMaster and Leahy combine their talents and magnetic chemistry, the stage crackles with electric energy. "Nothing short of jaw dropping… There are performances here that will raise you up and performances that will leave you misty-eyed" (The Guardian).
This performance is appropriate for all ages.
Tickets: $60, $51, $36; half-price for youth through Grade 12
Run Time: 90 minutes, plus intermission
PERFORMANCE PROGRAM
The program for this performance will be available the week of the event.
View digital program.
BEFORE THE PERFORMANCE
A pre-performance discussion will take place in Monson Grand Tier, which is located on the third level of the Center for the Arts Lobby, 45 minutes prior to curtain.
FREE TICKETS FOR MASON STUDENTS
A limited quantity of free student tickets will be available for each event.
Learn more.
This program is sponsored by Woodleigh Chase.