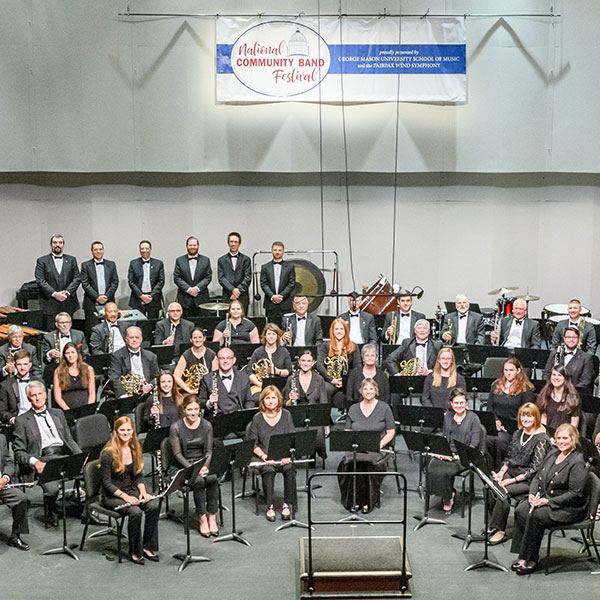 National Community Band Festival
Saturday, Jun 11, 2022 4:30pm
Sunday, Jun 12, 2022 1:00pm

The Fairfax Wind Symphony and the George Mason University Dewberry School of Music are proud to present the 3rd Annual National Community Band Festival. Six of the area's finest community bands will present concerts over the two-day festival in the Center for the Arts Concert Hall.
Saturday will feature the Falls Church City Band, the Herndon Regional Wind Ensemble, the City of Fairfax Band, and the Arlington Concert Band. Sunday will feature The Cathedral Brass, the Fairfax Wind Symphony, and the National Festival Band, led by Anthony Maiello, as the final concert.
Tickets: $15  for adults, $10 seniors (55+), $8 students and youth ages 6+, free tickets available for youth ages 5 and under on the day of the event at the ticket office
On Sunday, June 12, the Ticket Office will open at 12:00 p.m.