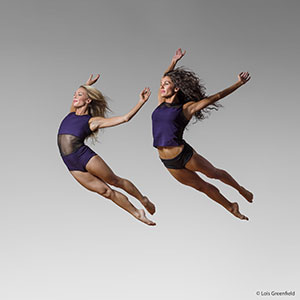 New York City-based Parsons Dance is internationally celebrated for creating and performing American modern dance that is positive, life-affirming, enriching, and accessible. Founded in 1985 by Artistic Director David Parsons and Tony Award® -winning lighting designer Howell Binkley, this ensemble has spread the joy of dance in over 447 cities, 30 countries, and five continents in some of the most notable theaters, festivals, and concert halls in the world. Stunning works, like the iconic Caught, exemplify this company's innovation and huge audience appeal. Discover for yourself the exuberance of this renowned company described by The New York Times as a "'dance your heart out' (at all times, no excuses) kind of enterprise.
Program:
Round My World (David Parsons)
Hand Dance (David Parsons)
Eight Women (Trey McIntyre)
Runes (Paul Taylor)
Caught (David Parsons)
Whirlaway (David Parsons)
Tickets: $48, $41, $29
Audiences are invited to join David Parsons 45 minutes before the performance for a pre-performance discussion, located on Monson Grand Tier. Seating is limited and opens 15 minutes before the pre-performance discussion.
Following the performance, Parsons and a member of the company will join Adrienne Bryant Godwin, Programming Manager for the Center for the Arts, for a moderated question and answer session in the lobby.