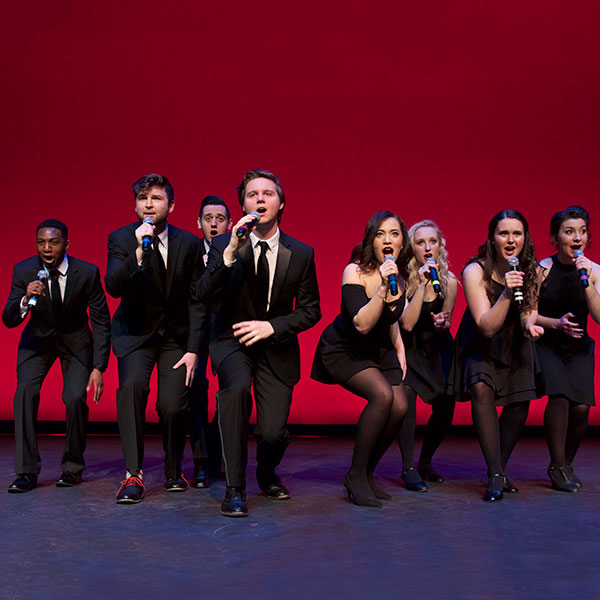 Mason School of Theater
RESCHEDULED: In a Sentimental Mood: The Music of Duke Ellington Performed by The Mason Cabaret
Friday, Feb 04, 2022 8:00pm
Saturday, Feb 05, 2022 2:00pm
Saturday, Feb 05, 2022 8:00pm

This performance by The Mason Cabaret has been rescheduled to April 15-16 (with a free preview on April 14) in deLaski Performing Arts Building on the Fairfax campus. The Ticket Office will contact all ticket holders via email with their options. Please contact the Ticket Office at cfatix@gmu.edu or 703-993-2787 if you haven't heard from them by January 20.
Conceived by Erin Gardiner and James Gardiner 
Directed by Erin Gardiner and James Gardiner 
Musical Direction by Joe Walsh 
A perennial favorite, our musical theater ambassadors, The Mason Cabaret, return with a fresh line up of stellar vocalists showcasing the brilliant work of the legendary Duke Ellington. This "Fun-raiser" will have you dancing in your seat and humming all the way home! Ticket sales will support Mason's Musical Theater program.